Nighthawks to Represent at All-Star Game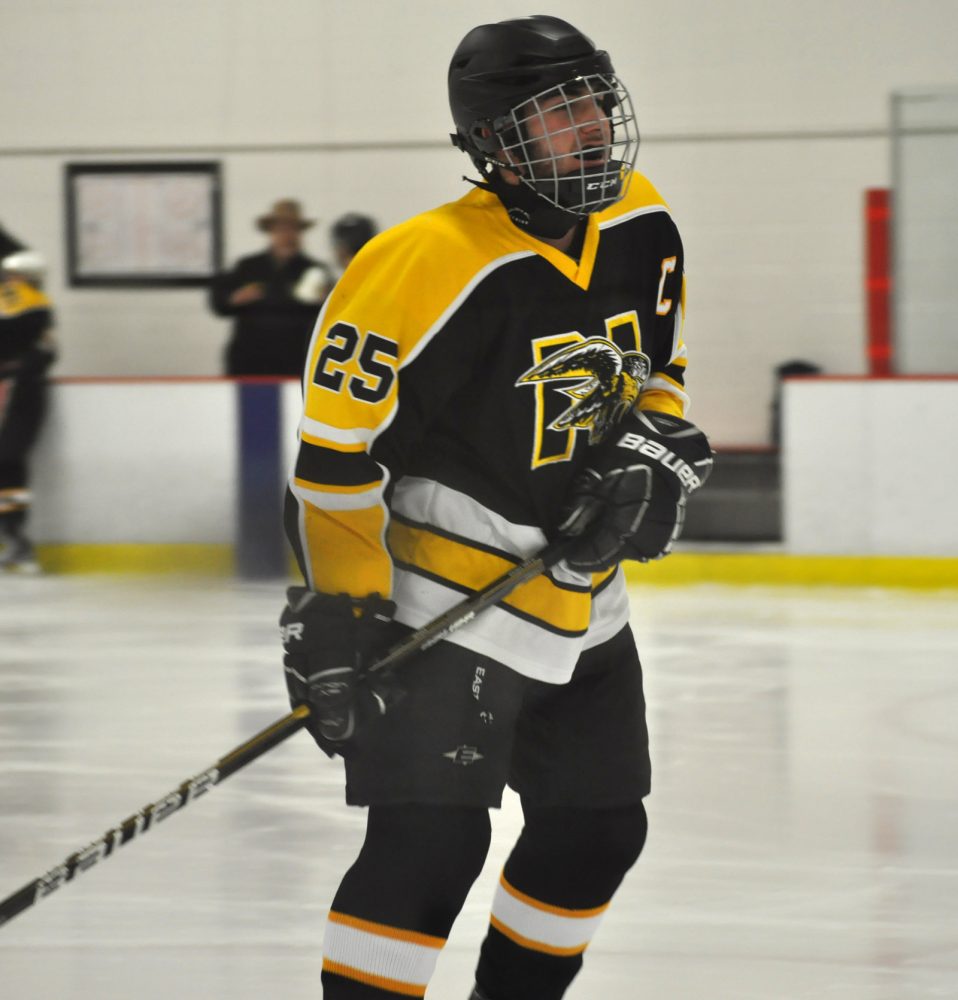 By Mara Shapiro
January 10, 2013
The Niles Nighthawks will be sending  head coach Steve Glickman, Lincoln Park junior Tony Ercoli (offense), and senior defensemen Eli Sherman and  Nick Clark to the Illinois High School Hockey League's North Central All-Star Game Sunday, Jan. 13 at the West Meadows Ice Arena in Rolling Meadows.Glickman will be the assistant coach for the Junior Varsity White team. Ercoli, Sherman, and Clark will all be playing for him.
Clark feels proud of his accomplishment.
"I am honored to be chosen to represent my team in the All-Star game. I feel that Tony and Eli definitely deserve their spots as well," Clark said.
Sherman is excited for the opportunity as well.
"I want to  say how thankful I am to have even been selected and to be a part of this year's All -Star team. But I'm going to prepare for it as I would any other game. You gotta treat it like that otherwise the stage and the nerves will get to you. I'm beyond excited to play in it. Obviously, there is going to be a lot of talent out there and playing with all the best guys from the league is definitely going to be a lot of fun," Sherman said.
The number of players chosen to represent a team is based off of a team's record. The teams' administrations choose the players to represent them.
Sherman feels that his teammates and coach earned their spots.
"Also, I want to mention Nick Clark's selection to the team as well. He is a great player and leader of our team; he certainly deserves to be there. And Coach Steve Glickman really came in and turned the program around and I know I speak for the whole team when I say we don't want to work hard and win for just ourselves anymore like we may have last year. Now we work hard for the team and for Coach. He's great. I'm glad he will be there with us as he should be," Sherman said.
Clark is the captain for the Nighthawks, while Ercoli and Sherman are both assistant captains, respectfully.