Meet Me In a Minute: Nick Clark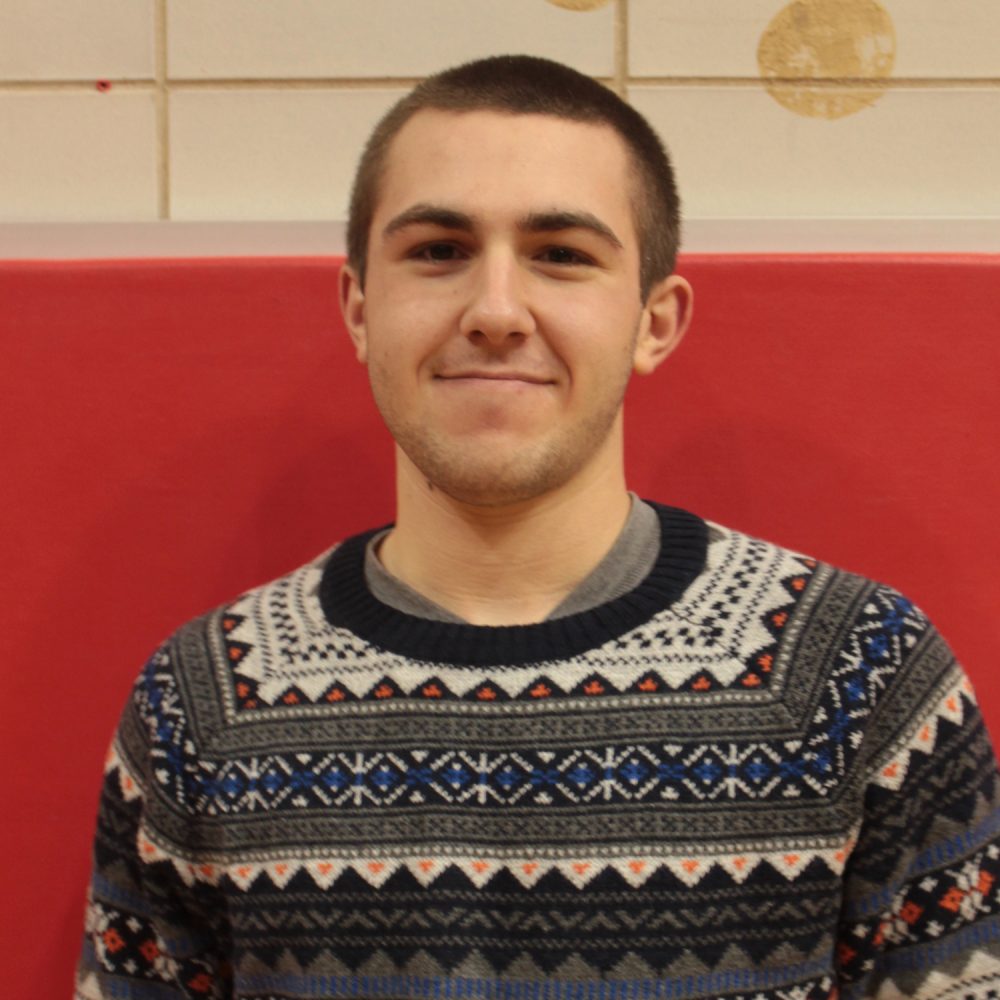 By Nate Schapmann
January 10, 2013
It almost feels as if senior Nick Clark is flying as he glides seamlessly across the ice of the Weber Skatium in Skokie.  With his off-color laces, shoulder pads, long yellow jersey, and black helmet, he's just as intimidating as the rest of the Nighthawks hockey team.  He plays back towards mid-ice as his offense attempts a wraparound play to score a goal on their unsuspecting prey.  Their opponents are grasping at straws trying to stop the Nighthawk's furious rush, and they catch a lucky break when their defenseman is able to clear the puck over to mid-ice.
Clarkie won't have any of that.
He quickly scoops up the puck and in an almost desperate maneuver, slapshots it towards the goal.  The crowd of parents erupts in cheer.
Clark is notorious for his scuffles with opponents on the ice, but this is drastically different from his off-ice persona.
"If you know Nick off the ice, he's the nicest guy with a strong moral background. If you know him on the ice, you wish you hadn't. He has the drive to win and always competes with all his energy, and you can tell he has a lot of fun on and off the ice!" said Nighthawks assistant coach Kevin Kruszynski.
Still, it is evident that Clark's physicality lends itself to the Nighthawks play, as the team boasts a 14-3-1 record.
"Nick is a captain for a reason. His outstanding work ethic really shows on and off the ice.  He leads by example and many of his teammates follow. Actions usually speak louder than words, but sometimes his words of encouragement are what the team needs. Often times his physical play is exactly what we need to get the juices flowing for the momentum of the game, and often times his physical play lands him in the penalty box. We urge him to keep his physical presence on the ice but to keep out of the box!" said Kruszynski.