C.E.C. Club to Take on Niles North in Basketball Game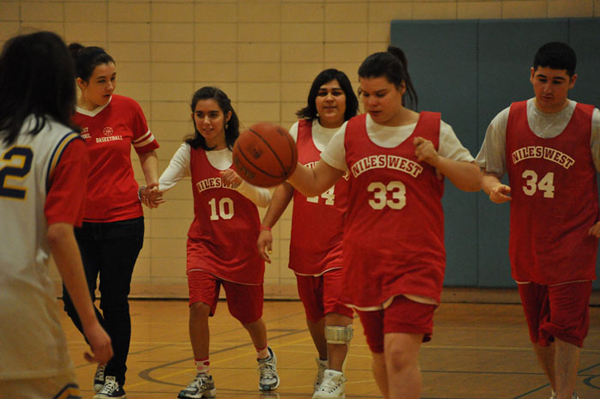 By Mara Shapiro
January 25, 2013
C.E.C. Club will be going against Niles North's C.E.C. Club in a basketball game Monday, Jan. 28 from  6:30 p.m. to 8:30 p.m. at Niles North.
C.E.C. Club sponsor and math teacher  Kathleen Brandes believes that holding basketball tournaments allows for the Pathways students to interact with others while having athletic fun.
"It is important for the C.E.C. Basketball Team to hold games against other schools so they have the opportunity to interact with peers their age in a non-academic setting.  It also allows them the chance to show off their skills to the members of the audience!" Brandes said via email.
Sophomore C.E.C. Club treasurer Jesse Sacks agrees with Brandes.
"I think that we should hold a scrimmage so that the Pathways students have something to look forward to, and so that they can feel like they are part of an athletic team that competes against our rival, Niles North," Sacks said.
Students are encouraged to attend and cheer on their Pathways peers.
"I think students should attend to show their support. Also, it is exciting to watch the kids compete and to witness the Pathways students as they do something that makes them proud and excited," Sacks said.
"Students should attend the game to cheer on the CEC team to beat Niles North!  Since it is held at Niles North, they will have the home court advantage and will have quite a crowd!  Out students need to be there in red to support their peers," Brandes said.
The Maine Township Education Basketball Tournament will be held Saturday, Feb. 16 at Maine West.