Nighthawks Eliminated Out of Playoffs by Crystal Lake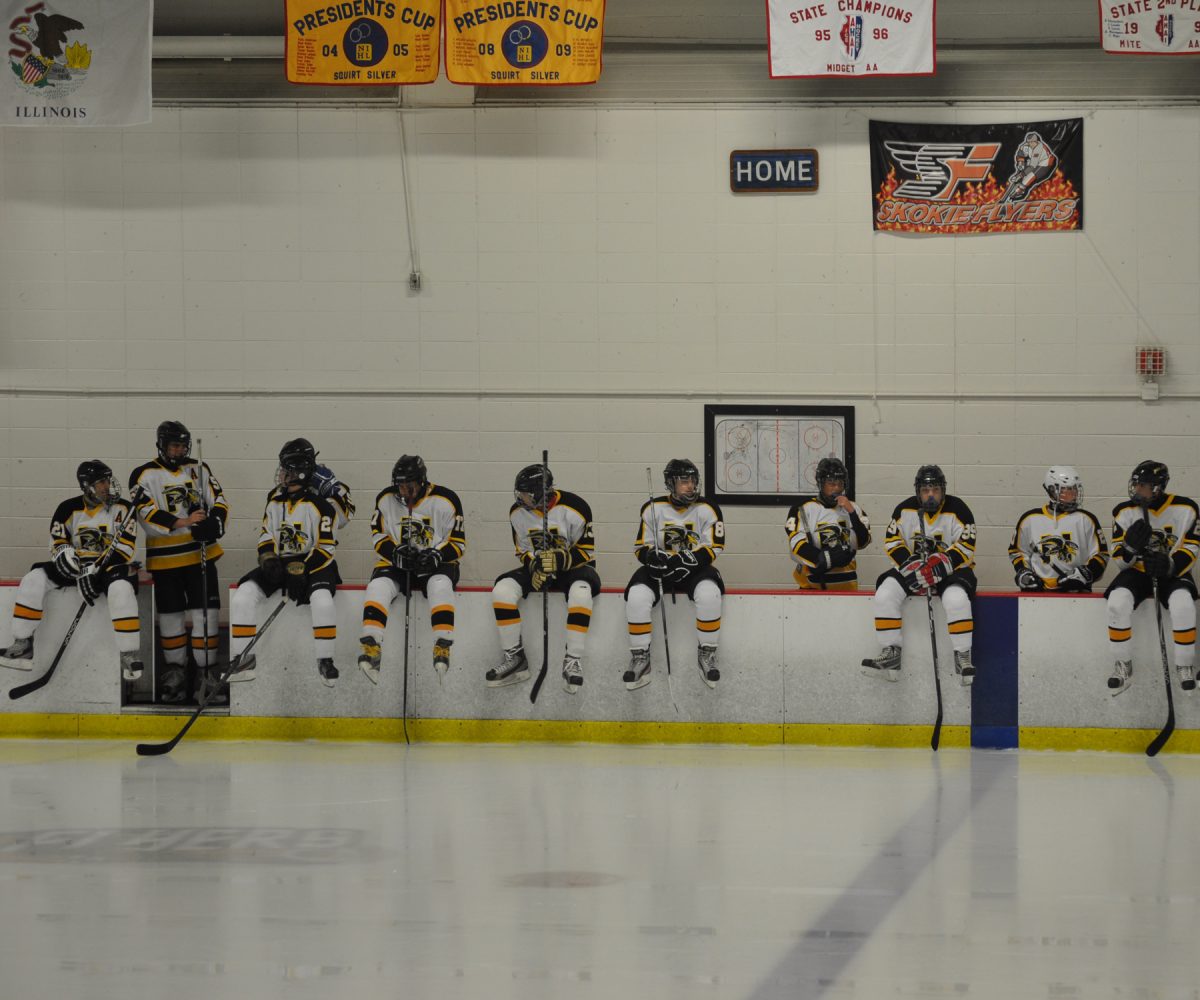 By Mara Shapiro
February 7, 2013
The Niles Nighthawks lost to Crystal Lake 5-1 Wednesday night, officially taking them out of the playoffs.
Senior Alex Petroulakis feels that the team's stamina decreased after a breakaway goal in the third period.
"It was a battle of heart. We played our hearts out for the first two periods. They got a fast breakaway goal early in the third period, and we just fell apart. The pressure on the bench just dropped," Petroulakis said.
Senior Nick Clark thinks fondly of the season and feels that the Nighthawks have a bright future.
"At the beginning of the season we had hopes to win a conference championship and take the state title. We have the potential to do both, and for the time being we failed to achieve one of them. This season has been full of ups and downs, but the team has benefited the whole way. We have come together and played as a unit," Clark said. "We put the Nighthawks back on the map. I can honestly say I am proud to have been captain of such a great group of guys. I have high hopes for the team next year; the Nighthawks will only get better."
The Nighthawks will still be taking on the combination of Wheeling, Hersey, and Buffalo Grove Saturday, Feb. 9 at the Skokie Skatium.