Breaking News: After School Activities Canceled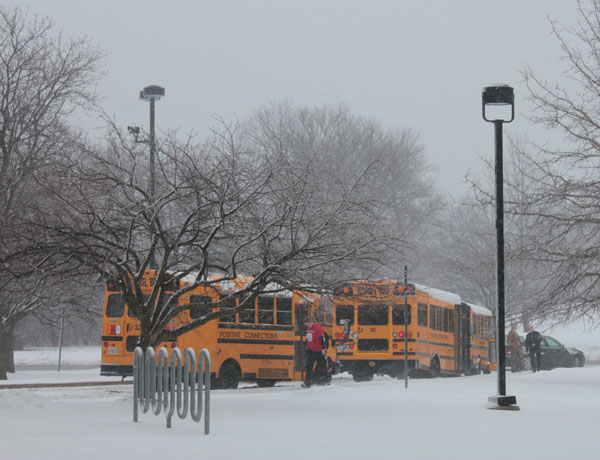 By Gabrielle Abesamis
March 5, 2013
Due to the predicted winter storm, superintendent Nanciann Gatta announced that after school activities are canceled today.
It is recommended that students take the bus immediately after school.
"Please be safely driving home today. I remind our school community that a decision regarding school closing or delay in start is made by 5:30 a.m. The best place to get the latest information is our web page.  Our goal is to remain open to educate our students.  We base our decision on the street conditions in Skokie, the ability of our buses to safely transport students and the functioning of our buildings," Gatta said in a statement.
Students say that they want the time off school.
"If you're going to cancel after school activities you might as well cancel school. We shouldn't be here because of this inclement weather. We could get trapped in here for all we know,"  senior Aaron Snowsky said.
"I'm glad that I can use the time [after school] to recover and study,"  senior Matt Tan said.
Dan Poskus contributed to this story.