Principal's Recognition Breakfast Highlights Students' Achievements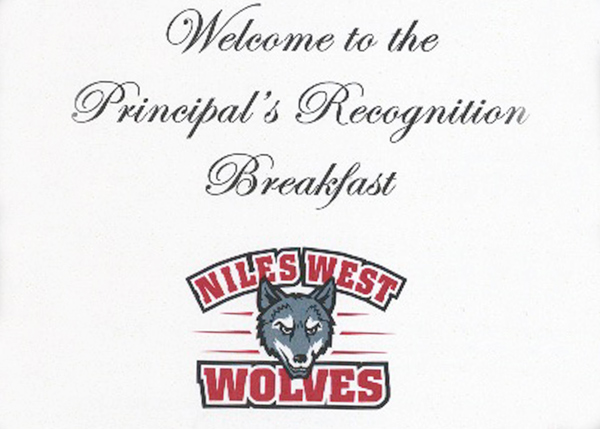 Hang on for a minute...we're trying to find some more stories you might like.
Principal Kaine Osburn will recognize students who displayed outstanding achievements and efforts in the annual Principal's Recognition Breakfast on Wednesday, March 13 at 7:30 a.m.  in the Black Box theatre.
The breakfast is held to highlight the students that help other students, are hard workers, and overcome challenges faced in class.
The nominees for the 2013 Principals Recognition Breakfast are: junior Charlotte Collins, senior Sony Shajan, senior Molly Kleppin , senior Ivana Kosir, junior Carly Talhami, senior Kaylin Moy , senior Merrick McWherter, senior Rishi Patel, senior Patrick Liscio, junior Zaia Tamras, sophomore Reyvin Reyes, freshman Irein Thomas, senior Sadia Ansari , sophomore Joseph Bakes , and senior Mark Chen.
"I feel honored to be recognized, especially by one of my favorite teachers, Mr. Nortillo.  It is nice to see that my hard work has paid off," Liscio said.
"These breakfasts are two of my favorite days every year. I love the personal recognition the students get. I love how proud the parents are, and I love getting to know more of the great  students in our school. And I love the the way Kaine regularly exhorts the students to not just continue doing good, but to impart their good character to others," math teacher Robert Nortillo said.