Novice, JV, and Varsity Debaters Qualify for Nationals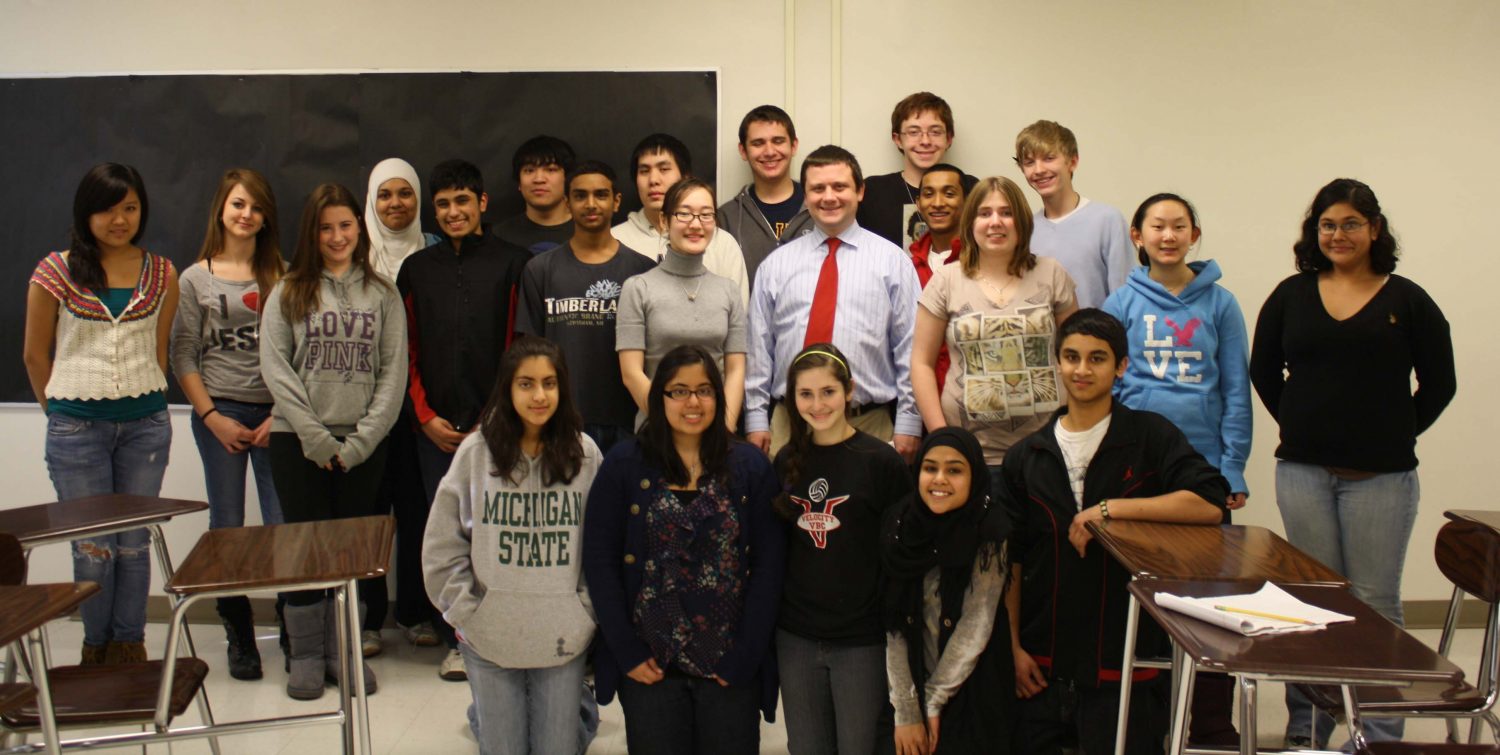 By Mara Shapiro
March 19, 2013
18 debaters from the novice, JV, and varsity levels qualified for Nationals after partaking in the state competitions in mid-March.
Nationals for the JV and novice levels will take place in Atlanta, GA starting Friday, March 22 and ending Sunday, March 24. Nationals for varsity will take place during the third week of June in Birmingham, AL. The debaters will use their files and practice rounds in order to prepare for the competitions.
Coach and social studies teacher Eric Oddo is proud of his teams.
"I'm really proud of them. They're doing awesome for a three-year-old  program. To qualify for Nationals at the varsity level is our greatest achievement. Only Glenbrook North and Glenbrook South have qualified at that level in our conference," Oddo said.
The novice debaters who qualified for Nationals are senior Justin Sia; sophomores Willy Sargool, Rebecca Harbeck, and Samantha Padillo; and freshmen Faith Geraghty, Alex Brown, Justina Jude, and Soretti Donka. The JV qualifiers are juniors Michelle Sproat, Lizzie Prete, Gershom Chan, Alwin Alex, and Miranda Kang, and Janat Ahmed; and sophomores  James McClellan and Nick Charles. Varsity qualifiers are junior Theo Noparstak and senior Jonass Placitis.
Sia is proud of his qualification.
"I'm really excited. It is a big honor to qualify during my senior year. I'm excited to have fun with my friends since it will be my last debate tournament this year," Sia said.
According to Oddo, Noparstak and Placitis will need to adjust to new judges and their expectations for their Nationals competition.
While Nationals can create pressure, Placitis is optimistic.
"I'm very proud of how we did; not only am I proud of my partner and myself, but I'm proud that we get to represent our school on a national scale. We've only been around for three years and we've already made our mark – the sky's really the limit," Placitis said.
Oddo has faith in his debaters.
"They work really hard and give up a lot of time. They take input well and make changes that will improve themselves," Oddo said.