Poetry Day to Showcase Renowned Poets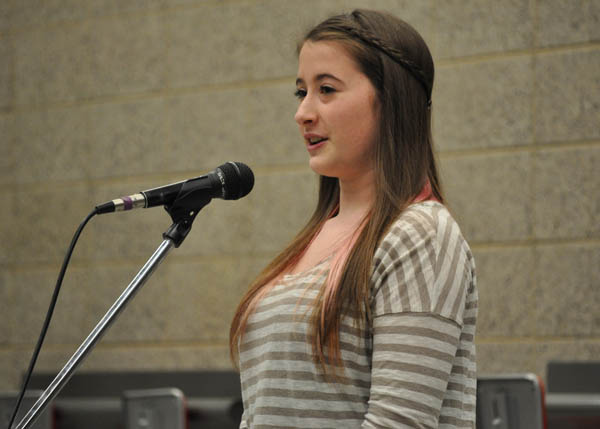 By Rebecca Yun
April 4, 2013
The English department is scheduled to host the annual Poetry Day in the Black Box Theater. It will last throughout the whole day and will end with a poetry workshop given by slam emcee and poet Robbie Q. Telfer on Friday, April 5.
April is National Poetry Month, and it was started in 1996 by
Poets.org
. Niles West has been celebrating Poetry Month for the past eight years by inviting famous poets, such as U.S. Poet Laureate Billy Collins, to come and speak with the students.
Any students who write poetry,are on the slam team,  and have recited poems for Poetry Out Loud can participate in the event.
"When I was in high school decades ago, poetry was one of the only ways I felt connected to other people. S Eliot says, 'Genuine poetry can communicate before it's understood.'  It is the oldest form of literature.  I think it matters.  It certainly matters a lot to many people in this school," English teacher Dana DesJardins said.
Some of the poems that are performed are traditional, usually performed by the Poetry Out Loud finalists.  Some of the performance pieces, known as "spoken word," are more like stand-up or hip hop than page poetry.  A few teachers who write poems might perform, and sometimes an unexpected volunteer will recite a poem that just knocks everyone out.
"The group piece is usually amazing. All our slam team members reciting an original poem in unison.  Last year's piece was called 'Cats,' and it had people howling with laughter.  Emily Dickinson said, 'If I feel physically as if the top of my head were taken off, I know that is poetry.'  That'll happen at least once on Friday," DesJardins said.