Objects of Affection: The Flags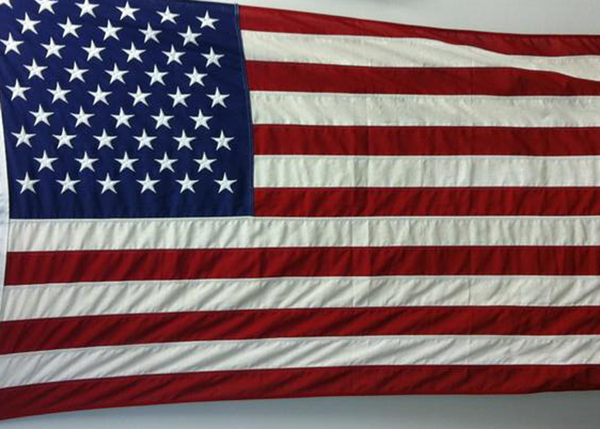 By Alyssa Guzman
April 1, 2013
Editors' Note: This is the first in a series of features highlighting various objects of affection found in Niles West.
Twenty years ago, history teacher Troy Bennett picked up a flag in Hawaii while he was still aspiring to build a career teaching history. Just a few years ago, he accumulated another flag for his collection, and today, they hang proudly in room 3130.
"If I had more space I'd put up more," Bennett said. "Being a U.S. History teacher, it's appropriate."
The two that hang in his classroom, however, aren't just any old flags. They each have a story and a different level of sentimental value behind them.
The flag that was bought about twenty years ago was flown over the USS Arizona. Mr. Bennett explained that usually, new flags are flown over famous warships such as the Arizona, displayed for about a day, packaged, and sold.
"They sell these flags that are way overpriced to people like me… not that it's specific or rare or special at all, but it's significant," he said.
Not only is the fact that it flew over the USS Arizona a reason to take pride in the possession of the flag, but to Bennett, it means something more.
"The one that flew over the Arizona is more of a personal history thing," Bennett admitted.
An aspiring history teacher with only two years of experience under his belt, he spent a fair amount of money on the flag because of what it meant to him historically and personally.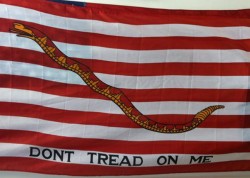 The USS Arizona flag isn't the only one that has the privilege of hanging in room 3130. Sharing its place on the wall near the window is another American flag with the phrase "Don't Tread On Me" and a snake slithering across the middle of the flag. Bennett found the flag at a history fair in Massachusetts, and it also relates back to Paul Revere's ride.
The phrase "Don't Tread On Me" was "kind of a threat to England," according to Bennett. "[It was] one of the original ones when the colonies became united."
The truth of the matter is that students aren't the only ones who spend the majority of their lives at school. Teachers do, too, which is why it's important for them to decorate their classrooms in a way that not only makes them feel at home, but may also encourage students to ask questions relating to the subject matter.