Parking for Early Bird Students Is Discounted for 2013-2014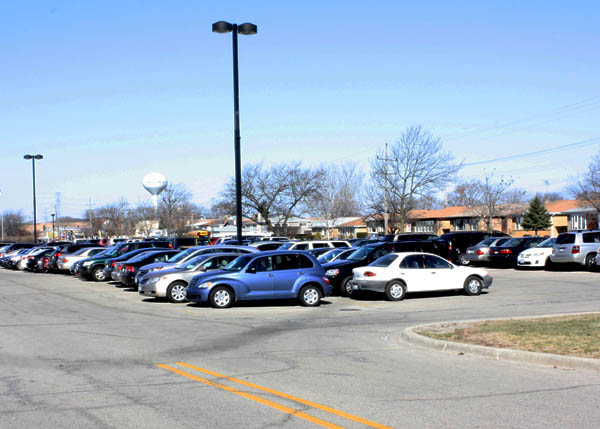 By Gabrielle Abesamis
April 8, 2013
Hang on for a minute...we're trying to find some more stories you might like.
In an effort to accommodate the unavailable bus service for students who take early bird classes, the district approved student government's proposal to give those students a $60 reduction to the $300 parking pass for the school year.
Student government proposed this idea in last month's board meeting.
"The student government heard some complaints about there not being a bus for early bird. Since adding buses would be near impossible, the student government then came up with a proposal to reduce the price of the parking passes to compensate for the lack of options for transportation the early bird students have," student government vice president Stephanie Knorr said.
During student government's breakfast with the board yesterday, Dr. Nanciann Gatta stressed the importance of student government because they brought up the problems that board doesn't always directly see.
"[Student Government] is the reason why this is happening because they proposed the idea," Gatta said.
Students are happy about the change.
"I think it's a beneficial change for those who take early bird classes. They have to get up earlier than everyone else and get to school earlier as well, so I think it's good to reward those students," junior Nathaniel Lee said.
"I personally think it would be nice because it's hard to get to school if you have parents that work in the morning," junior Valerie Fung said.
"I think it's a wonderful thing, and I only wish I could've had that opportunity when I was in high school," senior Justin Sia said.