Q & A with French Club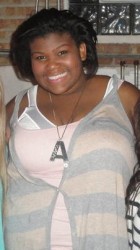 NWN interviewed sophomore Marie Mandley about her French culture.
Q. What are you most proud of about your culture?
A. I'm most proud of all the history. Like the art and music. You know how everyone says America is like a melting pot? So is France. I love how it's multi-racial.
Q. What is your least favorite thing about your culture?
A. The stereotypes the people have about French people. Like 'Oh! You're French. You must talk like this and act like that.'
Q. What is your favorite meal?
A. Croissants and Nutella. That's it. I love it.
Q. What is the most important holiday?
A. Mardi Gras. It's the start of Lent for the Catholic religion. It's so much more lively than any other holiday.
Q. What is the most common misconception (stereotype) about your culture?
A. People think because you're French, you have to be white. I love being what other people wouldn't expect you to be.
Editors' Note: Niles West News will be featuring all the cultural clubs at West in honor of International Weeks. Read about Hellenic Club here. Stay tuned for more Q&As this week and next.