Open Gym Before ACT Testing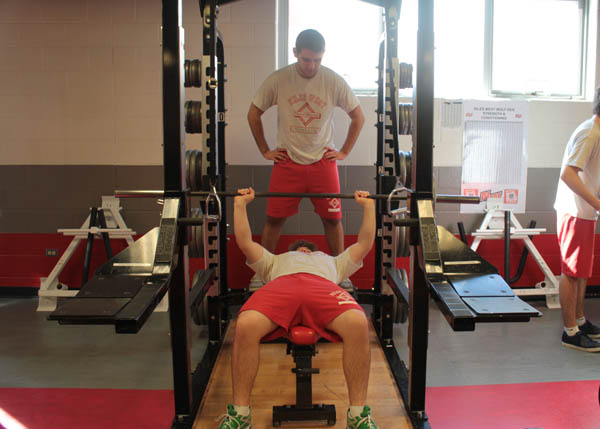 By Rachael Kossy
April 18, 2013
In an effort to help students succeed in taking the ACT, physical education teachers will supervise various exercise areas for the "Exercise=ACT Brain Power" event from 7:15-8:15 a.m.  on April 23 before ACT testing.
The Cardio Lab, Dance Studio, Field House, Weight Room, Contest Gym, and Pool will all be open to sophomores and juniors. Students can choose to use any of the physical welfare facilities to get ready for testing. School equipment such as basketballs, volleyballs, and frisbees will also be available. The event was suggested by gym teacher Rebecca Tuecke, who says exercise is the key to student success.
"From research it is proven that when you exercise you do better in class work. It wakes you up," Tuecke said.
Junior Sarah Younan isn't sure if she will take part in the open gym, but she is thinks the facilities will be helpful to people more interested in sports.
"I'm not really a sports kind of person. It doesn't calm me down. But some people are into that, and it would definitely calm them down to shoot a few hoops," Younan said.
Physical Welfare Director Joaquin Stephenson, is enthusiastic about Niles West's first self-directed gym event.
"When Ms. Tuecke brought the idea of sponsoring an event that will open all Physical Welfare facilities for students the morning of the ACT testing, I was excited at the possibilities," he said.