UPDATE: Student Government Partners with Dance Marathon for Dodgeball Tournament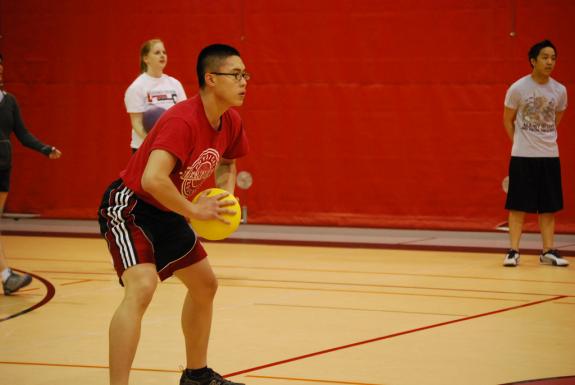 By Rand Jassar
April 10, 2013
Correction: The Dance Marathon and Student Government partnered dodgeball  tournament has been moved to Monday, April 29 at 4 p.m. in the fieldhouse.
According to student government sponsor and social studies teacher Matthew Wiemer, each team will be composed of 10 players, and tickets will be on sale Friday, April 12 for $5 per player. Wiemer also said the money collected will benefit this year's Dance Marathon charity, Rustic Falls Nature Camp.
Green Council for School Improvement (GCSI) Representative , junior Saleh Siddique  said he is looking forward to see good participation.
"[Hopefully] there will be a lot of teams participating as we usually have!" he said. "We usually raise around $300-400."
Siddique also said Dance Marathon will be selling food outside the field house to raise more money.