Science Olympiad Places at State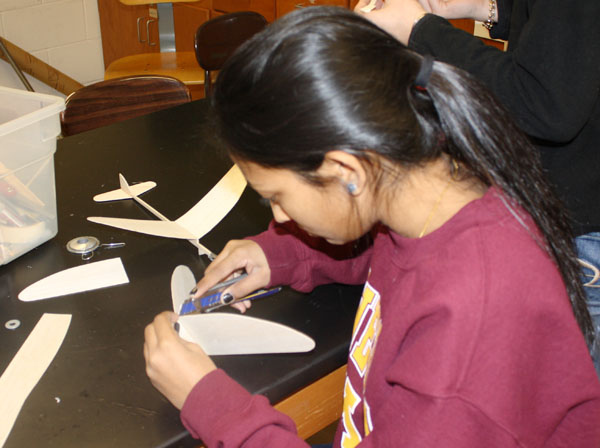 By Fatima Farha
April 26, 2013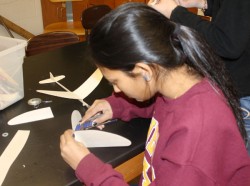 Niles West's Science Olympiad team took part in the state competition last weekend at the University of Illinois at Urbana-Champagne.
Science Olympiad competitions consist of 23 events, in which subjects pertaining to Earth science, physics, chemistry, forensics, and constructions is competed in. These events take place as tests, but not just any typical tests. According to Science Olympiad head coach, Elizabeth Ramseyer, it is a test of performance in these subjects and involves a lot of action. The events are not individual; there is at least a pair of students competing together and working together on their projects.
"Why I really enjoy Science Olympiad is because of the teamwork. You can clearly see through the results that this was a team effort," Ramseyer said.
In its 18th year at state competition, the team lived up to its expectations. There were several top ten finishes, as well as top 20, and there were two individual medals earned. Patrick Liscio and Shana Nissan earned fifth place for Technical Problem Solving, while Liscio and Reyvin Reyes earned third place for Fermi Questions. Circuit Lab, Maglev, Chem lab, Forensics, Experimental Design, and Bottle Rocket construction all finished in the top ten. In the end, the team finished at 13th place.
"The team did great overall, and we had a lot more people who did really well and several who came really close to getting more medals," Liscio said.
Science Olympiad has a rich history. Ten out of the 18 times it went to state, the Science Olympiad team has placed in the top three. In 1999 they were state champions as well as eighth in the nation. Ramseyer, the head coach, has been fulfilling her position for 22 years and was a major part in the team's victories. However, at the end of this year she plans on stepping down as head coach.
"Of course I am going to help out and still be a part of it, but I will not be a head coach anymore. My son is coming next year and it is going to be difficult coaching him," Ramseyer said.
Nonetheless, Ramseyer is very proud of the team and is excited for their future competitions.