Make A Difference: Get Social With Social Media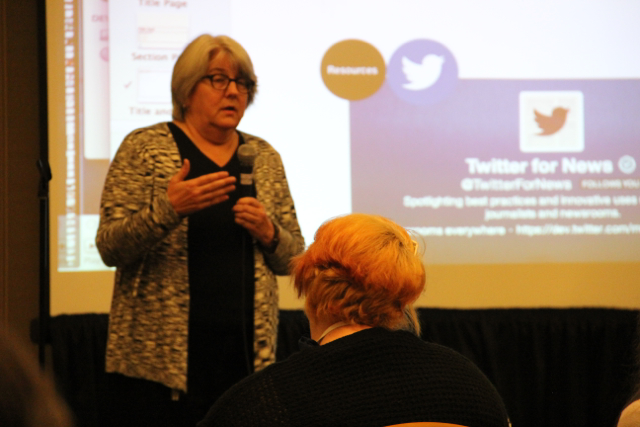 By Gabrielle Abesamis
April 26, 2013
Remember last week, Niles West? The NWN and local news reporters used students' tweets to break news about the canceled assembly. Social media is credited for the hype of such topics. Day by day, social media gains more prominence in the average life and has been the main source for updates and news.
After all, it was Twitter that captured the first published footage of the Boston Marathon a couple weeks ago, and it was also them in 2007 that was able to spread news about Osama Bin Laden's raid in Pakistan.
Be it business and promotions to personal use and creativity, social media apps have helped the world evolve in the universe of technology.
Loading ...

In 2007, Twitter took off primarily as a source of news organizations and newsrooms. Today, it is used for various social purposes and as a platform for sports, non-profit organizations, music, politics, and social purposes. With over 200 million active visitors and 35 languages for the framework of the product, 400 million tweets are published daily, according to Twitter editorial director Karen Wickre and Storify co-founder Burt Herman.
Wickre said social media apps break news faster than leading publications.
"I've seen news [on Twitter] 20 minutes before CNN had anything to say about it," she said at the "A (Student) Journalist's Guide to Twitter " session.
To maximize the amount viewers and interaction, users take advantage of portals like Hootsuite, Storify and Tweetdeck.
Herman recommends using the portals.
"You don't need a printing press studio tower to reach the rest of the world," he said in his "Everybody's a reporter, but Not a Journalist" session.
"
"It's the greatest thing that happened since the inventing of the printing press.""
Although Twitter doesn't monitor anything ahead of time, there is a support team that suspends users after they make inappropriate posts.
Wickre said the negative things that come with social media are under the control of users.
"It's going to reflect on human behavior. It's your account, so you can choose to make it private or public, people are going to see what you do. It's all on us to reflect how we are projected," she said.
Junior Diana Timmermans from Liberty High School in Liberty, MO said Twitter was a great way to promote their print publication.
"Our school really likes using Twitter. It's really popular and we get our newspaper there more by using it. We tweet pictures of our deadlines and fun stuff. It's pretty successful," Timmermans said.

In an effort to promote identity and connection around college campuses, Mark Zuckerburg created the Facebook website in 2004. Being one of the leading forms of social media, it is now used as a gateway to connect with friends, family, and businesses from all of the world.
Promotion via Facebook is not uncommon for online publications. For instance, the Niles West News receives 60 percent of its hits alone from Facebook.
The Little Hawk adviser Jon Roger from City High School in Iowa City, IA concurs.
"The biggest success of [Facebook] is it's done more than post stories; you interact with readers," Roger said.
"
"It's 21st century education at its best.""
With features like secret groups, chat, messaging, and photos, Facebook remains one of the most popular forms of social media with 300 million photos uploaded on Facebook daily, according to Herman.
While users benefit from Facebook to stay connected at a personal level, there are some organizations and companies that used it for advertising and promotion.
Junior Cori Aukland from "The Spirit Yearbook" in Bismark, ND said she uses Facebook to promote her school print publication in addition to personal use.
"[ I use it for] staying in touch with friends that aren't close. Everyone has it, and it lets people know what's going on." she said.

"All publications should have an Instagram," adviser at Convent of the Sacred Heart High School Tracy Anne Sena said at the "12 Apps You Need to Have" session.
What was originally created to make photos easier to upload to Twitter, Facebook, and Tumblr, Instagram is becoming more and more relevant everyday. According to the Instagram Press Center, about 40 million photos are uploaded each day, and 8,500 comments are made per second.
Journalism Education Association intern Morgan Gstalter said Instagram is a positive source to get connected.
"It involves a little bit more creativity. No, you're not a professional photographer if you take a picture of your Starbucks drink, but it allows people to share updates with their friends and family in a manner that's really fun and entertaining," Gstalter said.
Some publications including the Niles West News use other forms of social media such as Tumblr, Vine, and Pinterest. Let us know how you use social media by commenting below!