Math Team Places at State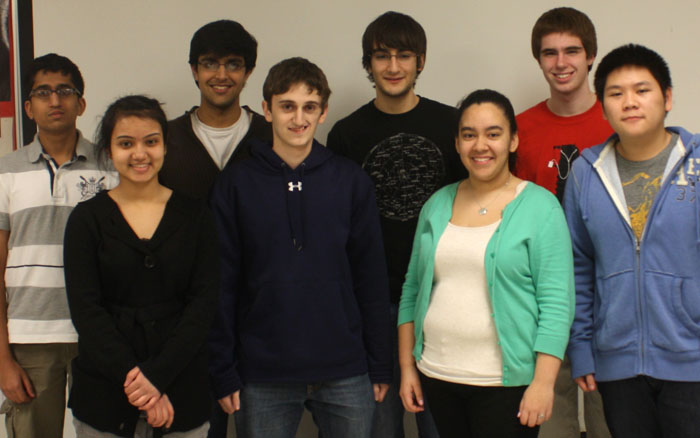 By Mara Shapiro
May 8, 2013
The math team participated in the state competition Friday, May 3 and Saturday, May 4 at the University of Illinois Urbana-Champaign and senior Patrick Liscio took home fourth place in the orals category while the junior/senior eight person team took home fifth place honors.
The members of the junior/senior eight person team are seniors Patrick Liscio, Rudy Newman, Theodore Truong, and Colleen Persaud and  juniors Gregory Fil, Tina Conis, Peter Kundzicz, and Smita Jain.
Coach and math teacher Robert Nortillo is proud of his team.
"They're really talented people and they worked hard to prepare," Nortillo said.
While Nortillo is happy with the state placements, he does hope that the freshmen/sophomore teams rise to the challenge next year.
Liscio is very proud of himself and the team considering a lot of the members will be graduating at the end of May.
"I was very excited to found out that we placed at state, especially in the eight-person team," Liscio said. " We did better at state than we had ever done in practice, so I was thrilled to see that our hard work paid off, especially since this was the last trip to state for half of the people on the team.