Teacher Appreciation Week: Thank You, Lauer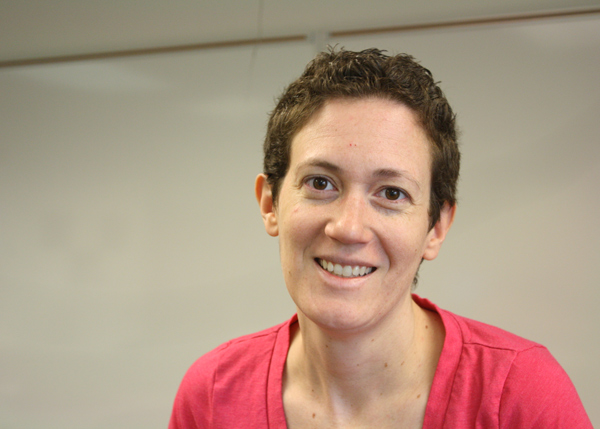 By Isabelle Davis
May 9, 2013
Hang on for a minute...we're trying to find some more stories you might like.
Editors' Note: This is the fourth in a series of thank-you features to teachers who make a difference to an NWN staff member.

In 2010 Michael Conroy realized that print newspaper was dying.  As the adviser of West Word, he knew it was time for Niles West's paper to get online, and he also knew that he didn't want to be the one to do it.  That's where Evelyn Lauer came in — she decided to step up to the plate and take on advising the school's young writers in a new kind of journalism.  And, God, has she done it well.
When I entered high school the only thing I really knew about myself academically was that I liked to write.  I wasn't sure in what capacity or if I had any talent, just that more than anything I wanted to write.  So my sophomore year I thought, why not take journalism.
That's where I first met the young, passionate, fun teacher I would soon grow to admire so much.  Lauer (not Mrs., not Miss, Ms. if you must, but just Lauer really does have a ring to it) taught my peers and me to write every different kind of news story and how to work online.  In the journalism classroom she approached her students with her own special flare, but it wasn't until second semester, when I joined the actual newspaper, that I realized exactly how she teaches.
I became the sixth writer on the (newly branded) Niles West News staff halfway through the school year.  In the first year online, we were a small paper with big dreams.  But our biggest dreamer, by far, was our adviser.  Lauer regularly gave us speeches on how talented we were, and how — if we put in more effort, always more effort — we could be great.  She wanted to publish stories every day.  She wanted to get more fans on Facebook.  She wanted everybody in school to read us, to refer to us when there was something going on.  Every day we walked into the newsroom, sat down at our computers, and wrote our little journalist hearts out for her.
When she entered us in the biggest competition for high school newspapers, I don't think she ever expected us to win.  The Pacemaker is basically the Pulitzer Prize but for teenagers.  When we won it, well, to say she was overwhelmed would be an understatement.  She came back to class after that, stood in front of her small collection of students, and gave us a talk that made every one of us think that we had made a difference somehow, that we mattered, and that the people of our school needed us to report, even if they didn't know it yet.
Since then, our staff size has expanded to 30 or so and we won another Pacemaker just last month.  The NWN has become so much more than a couple of stories published every day on a website a few people knew about.  We have become the local newspaper — literally, we have had small professional papers borrow our work– and, more to the point, a part of the Niles West community.  Part of the reason for this is that Lauer pushes for our stories.  She wants us to write about things we're passionate about, and if they're controversial, well, that's all the better.  She puts up fights for stories when she has to because she cares about our writing and the integrity of our paper.
Last year Lauer won a Rising Star award, which means she's one of the best up and coming newspaper advisers in the country.  In our opinion she's by far the best.
Her teaching style — laid back, but very passionate– works magic on us.  There are days when you want to come into class and not do anything, but one talk from Lauer and we realize that this is something we have to care about (that we want to and ultimately undeniably do care about,) because our work on The NWN isn't just for us, or for our readers, or for our parents, or for colleges — it's for her too.
Over the past three years, Evelyn Lauer has become more than simply a teacher to me and many of The NWN staff.  She has become my friend, my drive, and a part of my support system.  She takes time out of her day to get to know every person on her staff, and I know she has become a confidant for more than a couple of my classmates.  She is the type of teacher whose job doesn't end at educating but expands to all aspects of helping her students.  If I've ever needed to thank a teacher for helping me through school, it's you Lauer.