Theatre to Host "On the Spot: An Improv Experience"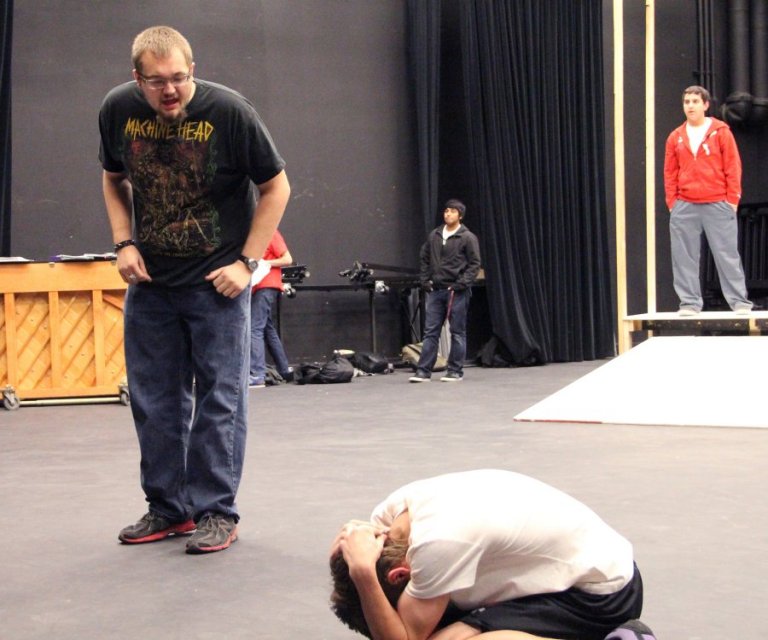 By Mara Shapiro
May 22, 2013
Theatre will be hosting two completely different improv shows Thursday, May 23 at 4 p.m. and 7:30 p.m. in the Black Box Theatre.
15 actors will be performing. They are freshmen Elissa Hoffman,Nicole Miller, Josephine O' Shaughnessy, and  Elisabeth Schapmann; sophomores Mira Berkson,Sharon Pasia, and Andre Eramia; juniors Daniel Bedoya, Cameron Broderick, Surdeep Chauhan, Lila Gilbert,  and Jessie Rosell; and seniors Peter Garbis, Ari Hoffman, and Emma Zivkovic.
Theatre director Andrew Sinclair feels that the troupe this year will make the shows successful.
"We have a really good troupe. We have creative and funny people," Sinclair said.
The shows are 100% student run. They will have a mixture of improv acts and games with the audiences.
Senior Emma Zivkovic feels that the audience will enjoy the participation aspect of the shows.
"Improv is different and exciting. The audience is involved 95 percent of the time and they control a lot of what the actors do. It is hilarious and interesting because we switch from one improv "game" to another frequently and it is impossible for it to get boring," Zivkovic said.
Junior Surdeep Chauhan agrees with Zivkovic.
"Students need to see the improv show because it is cheap, funny, and an audience participates as much as our members do. If they come they might even be able to participate in some of our games!" Chauhan said.
Tickets will cost $3.
"At the end of a very stressful week, especially for seniors, isn't it great to go to a room and laugh for a while?" Sinclair said.