Students to Participate in Battle of the Bands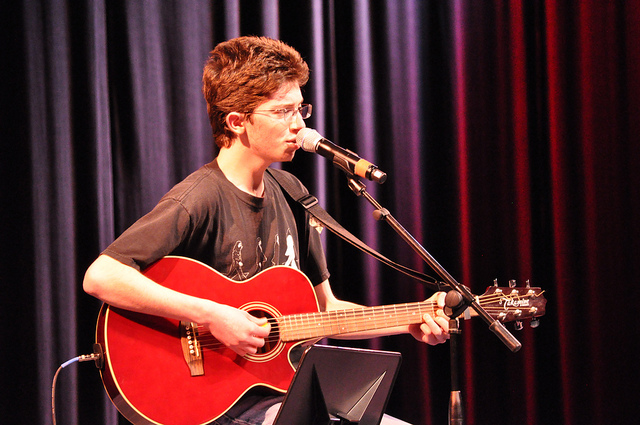 By Connie Lay-Ngo
May 17, 2013
The American Cancer Society will be hosting their fifth annual Battle of the Bands Fundraiser on Sunday, May 19 at Cubby Bear North in Lincolnshire at noon. The event is open to any high school pop and rock bands with more than 30 bands competing in previous years.
The event gives bands the chance to perform for a live audience, including professional judges who will provide each band with feedback on their performances. All proceeds of the event go to The American Cancer Society.
Senior Merrill Miller will be competing in the event with his two bands, Mirage (Rock & Roll Club) and Unpaved.
"We're playing [in the event] because we've never done Battle of the Bands before, so it's a new experience," Miller said. "We're practicing a lot and getting ready for a hopefully successful performance."
Mirage will be playing "China Grove" by The Doobie Brothers, "I Saw Her Standing There" by The Beatles, and "Plush" by Stone Temple Pilots. Unpaved will be playing "In Bloom" by Nirvana, and "Surrender" by Cheap Trick and "Smoke on the Water" by Deep Purple.
Activities Director Jessica Pritzker, who sent the email on Battle of the Bands to students,said this event will give students the opportunity to showcase their and that students should attend the event.
"Watching live music is a great way to enjoy oneself," she said. "I think there are a lot of bands that just play without showing off their talents and they should realize [from the event] how they should get better and show their talents."
To learn more about the Battle of the Bands competition, you can visit www.bandsbattlingcancer.org for more information.