Marching Band to Lead Lincolnwood Memorial Day Parade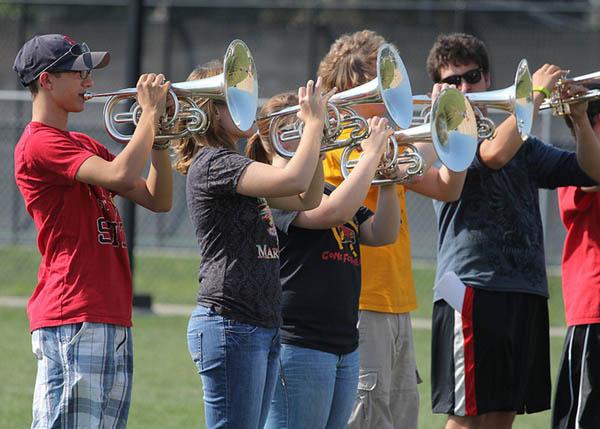 By Rand Jassar
May 24, 2013
Hang on for a minute...we're trying to find some more stories you might like.
The Lincolnwood Memorial Day Parade is scheduled to be held on Monday, May 27 at 10:20 a.m. According to first-year Marching Band instructor, Justin Johnson, all band students will be participating in the parade.
Johnson said he has high expectations for his students' performance.
"The hope is to play and do our best!" he said.
Sophomore and drum-line player Zach Hiyama said he feels ready to perform.
"I am not nervous about it because I have done it once before," he said. "It is more just excitement."
Clarinet player, sophomore Gabriella Guerra, shares Hiyama's excitement.
"I am excited about participating in the parade; it feels great to give back to our community," she said. "Playing patriotic music is a nice way to show respect to those who have fought and are fighting for America." 
The parade will start along Pratt Avenue and end in Proesel Park in Lincolnwood.