Boys' Track Team Qualifies Several Downstate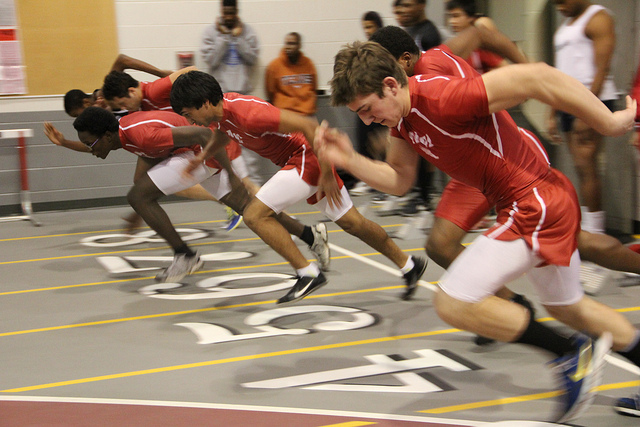 By Nate Schapmann
May 28, 2013
After a comparably subpar rest of the season, the Niles West Boys' Track team has enjoyed recent success in their conference meet, juniors Matthew Henry and Denis Gargovic made it to finals after competing in the state competition last Saturday.
The team originally qualified for six events downstate, two relays and four individuals.
Gargovic competed in the Shotput and Discus, seniors Yandiel Cardenas and George Webb in the 800 meter run, Henry in the 300 hurdles, the 800 meter relay team of senior James Williams, junior Jimmy Holbrook, and sophomores Brandon Costantino and Jackson Denly, and the 1600 meter relay team of Cardenas, Webb, Denly, and senior Justin Atwal.
Senior Jeremiah Jordan was favored to make state in 100 and 200 meter relays, in addition to being apart of the 800 meter relay, but he severely rolled his ankle while running the 400 meter relay.  Despite Jordan's absence, the 800 meter relay still made state.
Williams was enthusiastic about going to state as a senior captain, saying "Over the past four years, it has been a journey, and now that I'm at this moment, going to state feels great.  I'm happy to be representing my teammates.  We've prepared, and I have confidence in these guys, and I look forward to doing well."