Another Victory for Dance Marathon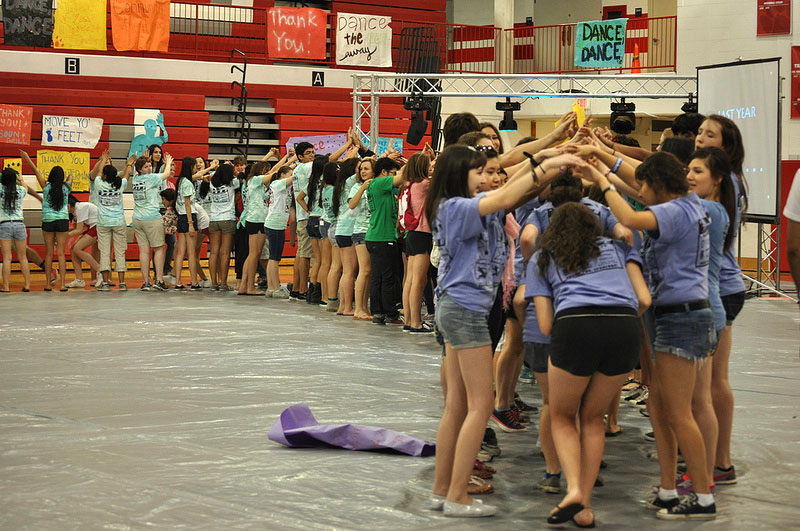 By Fatima Farha
May 30, 2013
Niles West's Dance Marathon completed another successful year with an amount of 83, 184 dollars and 75 cents for the charity Rustic Falls Nature Camp.
While the amount raised did not match up with the amount last year, which was 84, 909 dollars and 82 cents, it was still higher than its expectations due to the fact that they lost a day at the Backlot Bash in August. The money was raised by the individual dancers, execs, and morale captains that fundraised throughout the year, as well as students who paid by the hour during the dance itself. Individual dancers are asked to raise at least 100 dollars, execs are required to raise at least 330 dollars, and morale captains are asked to raise over 150 dollars. There were also donations from T-Bay, Pizza Wars, and the Variety Show, all hosted by DM. Students are also allowed to go canning at restaurants, as well as ask for online donations through the website Firstgiving.
"Another name for DM is School Chest, which is representative of how we would like the entire school to really take ownership of this charity for the year and help out," DM sponsor Jessica Pritzker said.
According to Pritzker, the school greatly contributed to the amount raised. The theater department donated an entire show's profits to DM. Other schools and clubs also donated money, and members from many organizations, such as WHO Club along with the girl's softball team went with DM to Rustic Falls to volunteer and help build and clean the camp's facilities.
"I think each year's DM is an incredible and unique event due to the fact that kids that run it!  Ms. Lichterman and I work closely with the North sponsors, but they and we work closely with the student leaders who put together the night of.  Each year's event is planned by them, so the 'what's greater and bigger next year' question will have to be deferred to the students," Pritzker said.
The new charity that DM will be fundraising for in the upcoming school year is Croso, a non-profit  international organization that provides education to Ugandan communities.