"I ask you all to dream big, to make goals, and to strive to reach them"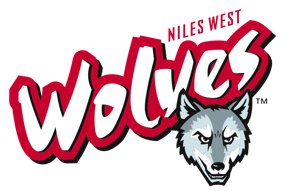 By Gabrielle Abesamis
June 3, 2013

Editor's note: This is co-valedictorian Rachel Bender's commencement speech from last Thursday's graduation at Northwestern University. This will be the first of three speeches that will published this week. 
In 1960, a college cross country and track runner decided he wanted to be a 10,000 meter Olympic gold medalist after seeing his teammate's USA warm-up uniform. His name was Billy Mills, and if you were to ask any world-class athlete at the time if he stood a chance, they'd probably laugh, after asking you who in the world Billy Mills was. 10,000 meters is little over 6 miles, and when his goal was established, he had only raced that distance on the track once before.
By the time the Olympics rolled around, four year later, he had only run it three more times. But what separated Billy Mills from the rest, was that while he had never physically won a 10,000 meter run beforehand, he had raced it hundreds of times in his mind, visualizing himself crossing the finish line. He devoted four years of his life to planning, training, and dreaming about the Olympic race. And so, when the day came, Billy Mills took his drive and passion, and won.
When I first heard this story, I thought that it was one about victory. About how success is that defining moment when someone wins. As a cross country and track runner myself, after I finished my final race three weeks ago – still never qualifying for the state meet – I almost felt that my running career had no tangible success, that although I had been honored with being a captain, running varsity, and having such incredible teammates, that because I was never the "best," I wasn't successful.
It took me about two days to realize that I was completely wrong. I had finally won a race of my own, getting an "A" in A.P. Physics, and I couldn't wait to tell my dad.
"Kid," he exclaimed, "I'm really proud of you. You've worked so hard," he paused, then continued, "And you achieved your goals."
The "and" in that sentence made me freeze. I realized that I had been defining success the wrong way. Success is not the prize at the end or the victory at the finish line. Success is the validity of the journey and execution of the process. Neither running nor academic achievements can be measured by the final outcome.
It is the passion, the devotion, and the heart that we use along the way to reach our goals that define our worth, not the number of medals, plaques, or awards we obtain at the conclusion.
Success is the people we meet and experiences we have as we work toward what we want. It is having a goal, working for that goal, and doing our best to reach it. As long as we give 100% into everything we hope to achieve, whether we make it or not doesn't define how well we did.
Looking back on his gold medal championship, Billy Mills said that "the pursuit of excellence, the training and mental strength [he gained] during the years before the games were worth more than the victory itself."
If we each think back on our last four years, I don't think we consider this final moment of graduation as our greatest success. While graduating took strength and discipline, we find our success in the people sitting beside us right now, the same ones who have been alongside us during class the last four years.
Without one another and the memories we have built together along the way, this moment would have little meaning. Standing up here is only an honor because I am here with you guys.
Today, we will all leave as one Niles West Unit. We did this together, and the journey we took to get here is what makes its conclusion such a success.
So I ask you all to dream big, to make goals, and to strive to reach them. But, if they don't all come true, I also ask you to recognize that the work, the effort, and the drive is just as, if not more, gratifying than the outcome itself
No journey is possible without the guidance of others, so I would like to thank my parents, who always tell me that doing my best just means trying my hardest [and] my younger sisters: Rebekah, Eliana, Saige, and Liv, who always keep me in check. Also, thank you to my grandparents, my teachers, my coaches, principal Osburn, and especially to my counselor, Ms. Miller, who has always encouraged me and helped me to see the bigger picture.
Rock Chalk Jayhawk! Good night.