" …you will remember are the bonds you built with your friends and acquaintances you have met at Niles West High School."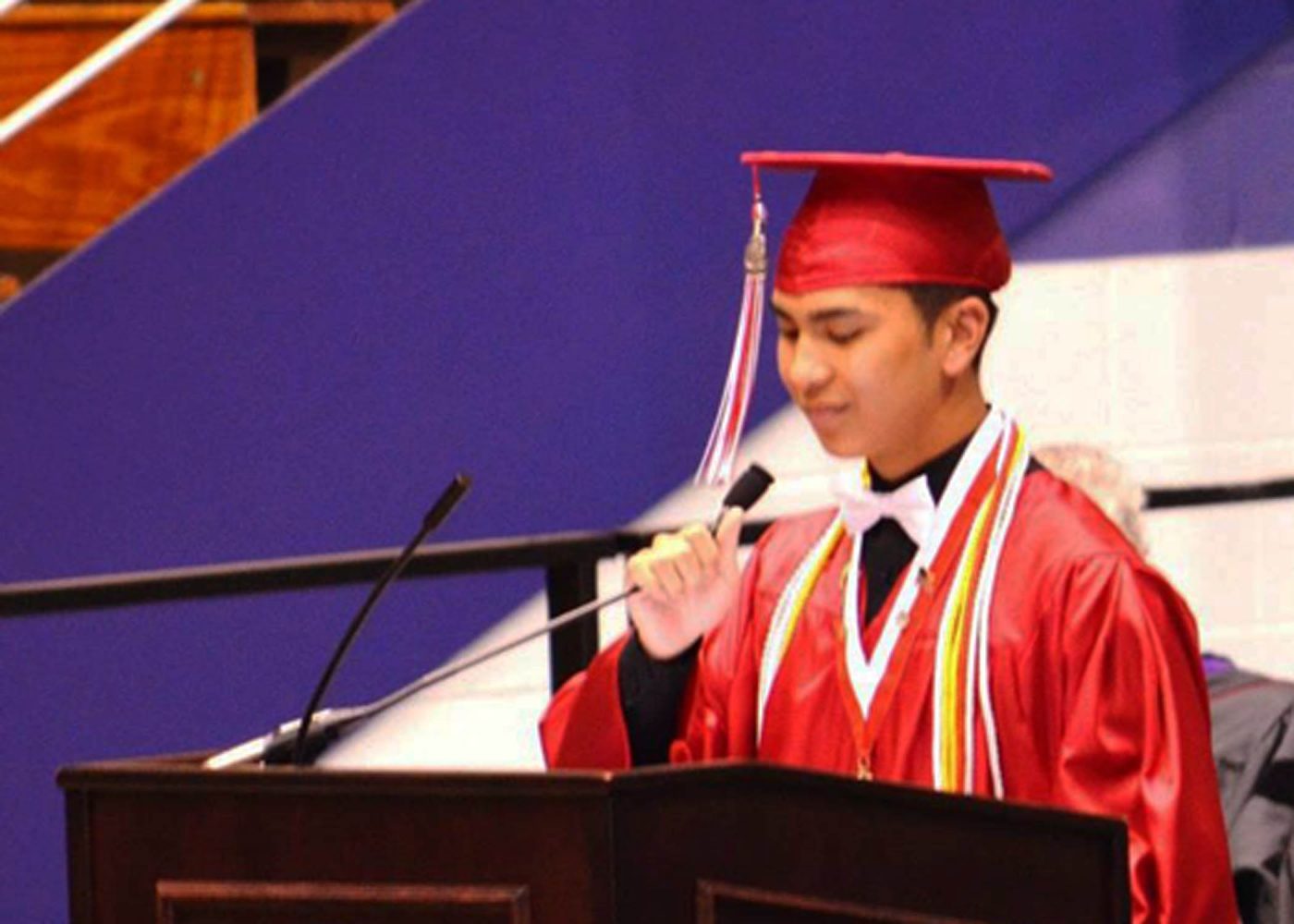 By Justin Sia
June 6, 2013
Editor's note: This is senior class president Justin Sia's commencement speech from last Thursday's graduation at Northwestern University. This will be the last of three speeches that will published this week. 
Good evening administration, parents, and the graduating class of 2013.
Well seniors, our time together has finally come to an end. In just a few moments, we will be walking this very stage before you witnessed by over 3,000 of your family and friends. Our title that we have kept a year ago will be relinquished and we will take on the predominant title of "young adults" instead of "seniors." Graduating from high school is the biggest accomplishment all of us have come across at this point in our young lives. You should all be very proud of what is about to happen in this sacred ceremony of celebration.
A wise man once told me that high school, like life, is what you make of it. How did you make the most of your high school experience? What will all of you take from your time at Niles West High School?
I want to you all to stop for a moment, and take a look back to August 25, 2009, our first day of high school. Today is May 30, 2013. Within that time period, we have been in school roughly 744 days. From learning how to graph the sine function with Mrs. Moscovitch to understanding the causes of WWI with Mr. Pistorius, we have learned an astounding amount of material in the course of four years. The top-notch education at Niles West has surely prepared us to lead successful, fulfilling lives with the precious gifts of knowledge and experience.
At the same time, the learning experience at Niles West went beyond academics. Our faculty is full of admirable people who inspire students daily by serving as amazing role models. Their work is what makes the sometimes difficult high school journey more bearable for everyone involved. Whether it be Mr. Wack opening the eyes of students by incorporating world issues into the classroom or Mrs. Pauley relating her previous experiences to the material at hand, we have all experienced the extraordinary talents of phenomenal teachers who inspire us to achieve greatness. We always end up learning even when we don't know it.
There are countless memories beyond the classroom that each one of us has made in high school. Team practices in preparation for regionals, chatting with your friend about typical high school drama over the phone, late night study sessions at Starbucks, watching The Ring in your basement with a bunch of friends, singing karaoke, enjoying Prom night with your friends, having dinner with a close friend at Epic Burger, standing in front of all your friends, your team, the class of 2013, giving a graduation speech. All of these things and more, though simple, are the memories that will truly last us a lifetime.
Seniors, I want you to look around and remember all of the memories you have with the people in this arena. Statistics say that the average high school student will only keep 7% of his or her friends after graduating. However, rather than lament over the daunting reality of leaving behind your closest friends, you can take comfort in the memories you made with them. Odds are, in fifty years you probably won't remember how to say the word "bittersweet" in Spanish nor how to apply the mean value theorem to a real life problem, but what you will remember are the bonds you built with your friends and acquaintances you have met at Niles West High School.
I will end my speech tonight with a quote from Mr. William Koch, the former West band director and a strong father-figure who has changed my life and the lives of many students present. On his last day before retirement, he passed on a message that still echoes in my head today. He said, "In whatever endeavor you come across in your long life ahead of you, just remember to never settle for less than your best!" Fellow seniors, I pass on this advice to all of you tonight as we take the next step into the rest of our promising lives.
Speaking personally, it has been a huge honor, fellow graduates. I look forward to coming together with all of you again in ten years and seeing how the Niles West alumni have taken the world by storm. Thank you, congratulations, and may God bless the graduating class of 2013!