The Third Time Was A Charm For the Varsity Pommers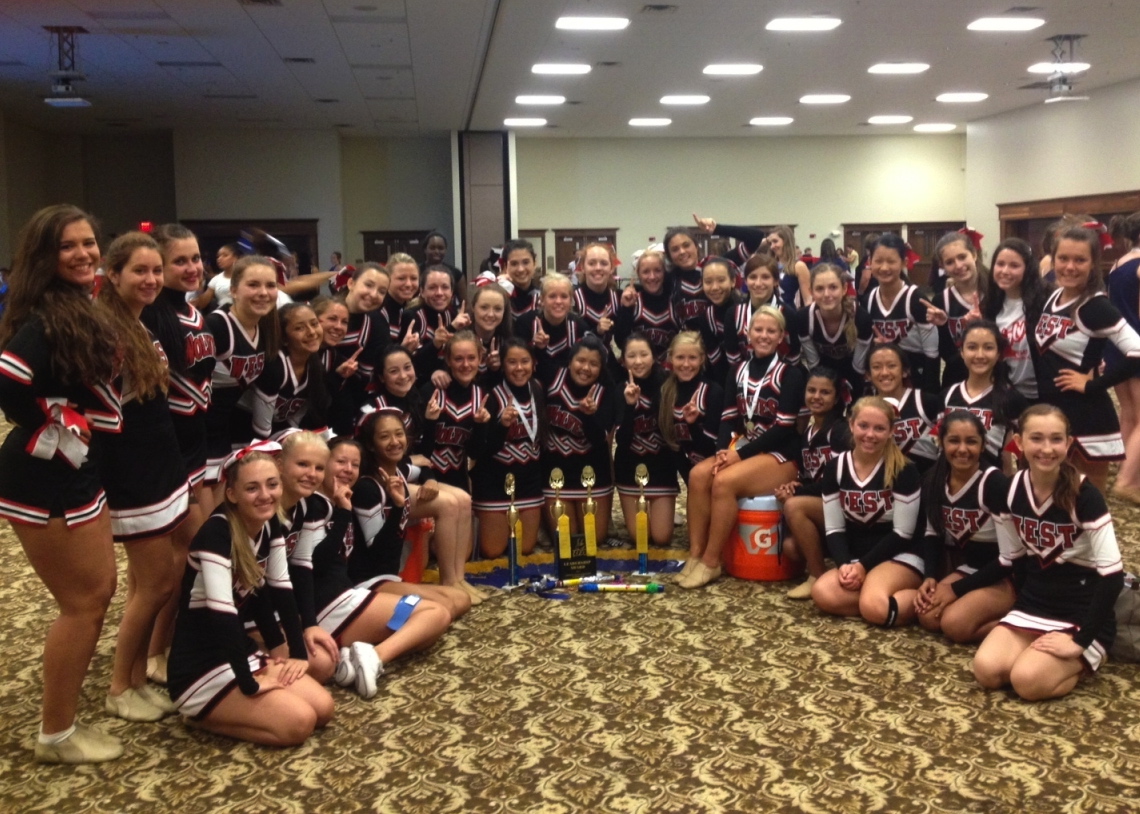 By Gabrielle Abesamis
August 1, 2013
After being in dance camp at the Best Western Timber Creek Inn and Suites in Sandwhich, Illinois for four days, the Niles West JV and varsity pommers won first place and qualified for the national dance competition for their home routines today.
By winning first place, varsity locked their spots in making it to the national dance competition in Disney World for the third time in a row.
Team captain and senior Emily Topp said everything went as planned.
"We worked really hard on the home routine and performed a classic pom routine. It ended up really well for us." she said.
Varsity pommer and senior Joerlyn Manalang concurs.
"After all the hard work, I'm super happy we placed first," she said.
 Topp spoke for the team about their feelings about going to Orlando for nationals.
"We're really excited to go to Disney," she said. " I know we will work hard and the trophy will motivate us to do our best,"  she said.
In addition to winning first place, the team won a leadership award and varsity coach Christine Selander won an award for coaching them.
"It's very nice to be acknowledged by my peers, however, I am most proud of our JV and varsity teams for all that they accomplished at camp this week. To see their hard work pay off is the most rewarding," Selander said.
According to the Universal Dance Association, the 2014 national dance competition will take place on February 1 and 2.
Ashley Pak and Gretchen Sterba contributed to this story.