Homecoming 2013: Under the Big Top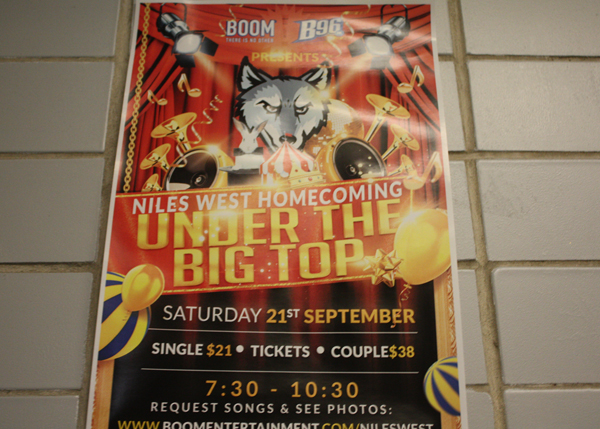 By Rand Jassar
August 22, 2013
Hang on for a minute...we're trying to find some more stories you might like.
The Homecoming Dance is scheduled to be held on Saturday, Sept. 21 at 7:30 pm in the contest gym.
According to Homecoming Committee sponsor Kathie Kajmowicz, this year's dance theme is "Under the Big Top."
"Students will get the exotic feeling of being at a circus while they are enjoying the dance," says sophomore and Homecoming Committee member Emily Schmidt.
Sophomore Magali Arellano agrees with Schmidt.
"I think students will feel like they are at a circus," she said. "I'm sure they will get a feel of the whole theme," she said.
Members said that the decisions about decorations are still not yet finalized and with the short amount of time, they feel some pressure.
Junior Linda Ahams says planning the event this early in the year is a little difficult.
"I think it's better to have the dance early this year because it's going to be warm and girls will be able to wear any dress they want," she said. "But on the other hand, it's very hectic to plan."
Activities director Jessica Pritzker said that students must register before they are allowed to buy a ticket.
"[Tickets] will go on sale on Friday, Sept. 13 until we sell out," she said, "or through lunch periods on the 20th," she said.
Tickets will be $21 person or $38 per couple.
Guest forms are due on Friday, Sept. 6, and Homecoming king and queen applications are due on Monday, Sept. 9.