Niles West Initiates a New ID Card Policy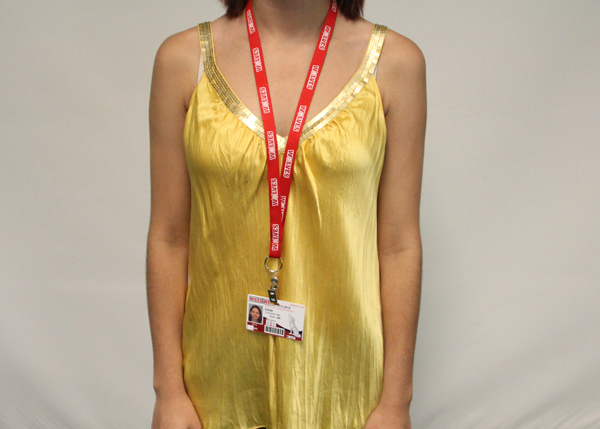 By Hafsa Wahid
August 20, 2013
In an effort to secure a safe environment, Niles West has initiated a new ID Card Policy in which students and staff will have to display their ID cards around their necks at all times.
Students were given lanyards with their ID cards hanging from them during textbook pickup. Students and staff must wear their lanyards at all times. Failure to do so can result in consequences such as a verbal warning, detention, etc.
This new rule has been made in order to prevent tragedies similar to the ones at Columbine and Sandy Hook, according to assistant principal of operations Kendall Griffin.
"The new ID policy allows everyone within the school community to properly and safely identify who is or is not a current D219 student, faculty or staff member, or person related to the school," Griffin said. "The proper identification of everyone in our building is top priority and goes hand in hand with goal of providing a safe educational environment for all our students and staff."
Some students said they are not phased by the new ID rule.
"They're not hurting me or anybody around me, so it doesn't bother me," senior Lila Gilbert said.
Some staff and students members, however,said they  fail to understand why this new policy was put into effect such as English teacher Sharon Swanson.
"I don't really understand why this policy was put into effect—and why now?  I would feel a lot better about it if I could understand the rationale behind it," Swanson said. "In the kind of school community I envision, there's no need for everyone to wear an ID around his neck; and really, if someone is intent on creating any kind of negative situation, wearing an ID isn't going to make much of a difference."
Junior Maria Nagani isn't too happy with the lanyards either, but she can understand what the school administration is trying to do.
"Well I don't like them [the lanyards] but I see where they are trying to go with this, but it's too Jr. High," Nagani said. "To tell you the truth I don't even think it's going to stop people from loosing their IDs. I feel like most students aren't even going to wear them."