Niles West Goes Green with New Reusable Flatware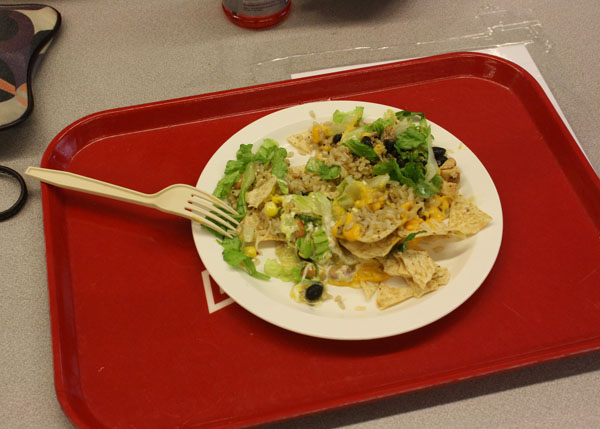 By Fatima Farha
September 11, 2013
In attempt to go more green, the Niles West cafeteria is now using plastic reusable flatware instead of the paper plates that were provided by Organic Life.
The reusable flatware was ordered by district 219, and Niles North first started using this program last year. When it turned out to be a success, Niles West decided to start using it as well. In order to make sure the new flatware is effective, Niles West began by only serving them at three food stations in the cafetaria. These new plates are not allowed to leave the cafetaria, and must be placed in plastic bins in the cafetaria, which are located next to the garbage cans. The plates are washed completely every single day to ensure that they are clean and ready for use for the students' next meals.
"The plan is to move to all the stations within the next month or so now that we have seen that the processing has gone well," assistant principal Kendall Griffin said.
Students have mixed feelings about these new utensils. Senior Sareena Ali said they do not have much of a point, and will probably prove to be more of a problem than a solution.
"I feel that it is more of a hassle. Why do we have these? I don't understand what was so wrong about the paper plates. We can't even take them out of the [lunchroom], and that becomes a problem for many of the tutors who eat in the Literacy Center," Ali said.
However, there are students who find that this is another step towards helping the environment, and will do more good than harm.
"The plates are better for the environment and it makes sense to reuse these plates instead of wasting hundreds of paper plates everyday, which does nothing for the environment," senior Joeanna Jabines said.