Big Sean Enters the Hall of Fame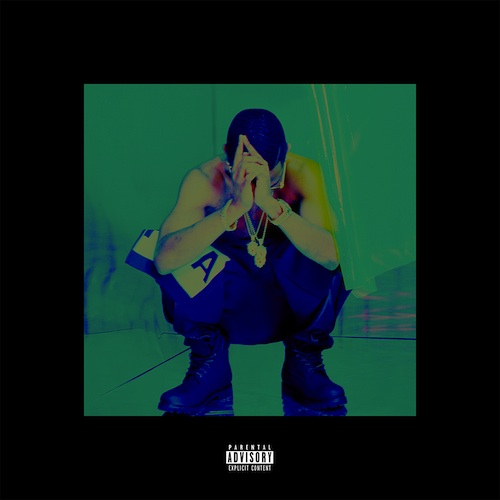 By Ben Henry
September 12, 2013
Big Sean is a 25-year-old rapper from Detroit, Michigan. He signed to Kanye West's G.O.O.D music imprint back in 2007 and since then has appeared on the G.O.O.D music compilation album Cruel Summer and released his debut Album Finally Famous in 2011. Sean is best known however for his series of Finally Famous mix tapes on the underground scene leading up to his debut. His 2012 mix tape Detroit was critically acclaimed as well.
Big Sean's greatest strength however seems to be his greatest weakness. His mix tapes are great, free, and entertaining to listen to. His album Finally Famous however wasn't up to par with his mix tape game and although it had a lot of good songs, it was somewhat of a musical flop in my opinion. One of Sean's main topics in his songs is his journey to try to achieve greatness and you can't do that if you can't create a good solid album. This former problem of his is why I like Hall of Fame so much. From the production, to adding skits, to what songs he chose to keep on the album and what order he put them in I was really impressed on how solid this project was it felt like a future classic to me.
Nothing Is Stopping You: Big Sean's intro in which he speaks on his unstoppable ambition. This is a recurring theme on this album in particular and his music in general. He speaks on how he met Kanye and how he was blessed enough to start his career.
Fire: One of Sean's first singles off of the album he talks about making it through the "Fire" a metaphor for all the struggles he's dealt with in life.
10 2 10: An upbeat tempo with crazy drums on the beat as Big Sean brags about his work ethic, waking up and working from 10 a.m. to 10 p.m. everyday of his life.
Toyota Music: A spacey sounding track with an interesting beat. Big reminisces about the days when he used to roll around in a Toyota and claims that now he must be doing what he's supposed to do.
You Don't Know ft. Ellie Goulding: " You don't know what you do." It's an inspirational track.
Beware ft. Jhene Aiko and Lil Wayne: Another single off this project and one of my favorite songs. Sean brings in Lil Wayne and Jhene Aiko to help him talk about love and failed relationships. Sean talks about his failed relationship with his non famous ex-girlfriend from Detroit "Kept my phone on silent ever since you got a ring (Funny, right?)/And I never cheated(I mean maybe once or twice) but one time don't change everything."
First Chain ft. Nas and Kid Cudi: Sean talks about getting his first chain, a Jesus piece, when he signed to GOOD Music back in 2008. Nas speaks on getting his first chain decades ago and talks about what he's learned being in the rap game for so long. Kid Cudi provides vocals and an amazing verse of his own at the end of the track.
Mona Lisa: Sean speaks on the multiple women in his life. It shows that he's a true Detroit player.
Milf ft. Juicy J and Nicki Minaj: The title speaks for itself.
Sierra Leone/Greedy Ho's: A song about the rich and famous lifestyle that Sean lives. Sierra Leone is a country that's used and abused for its natural resources such as diamonds. Sean uses Sierra Leone as a metaphor and claims a girl is using him the same way she only wants him for his money.
It's Time ft. Young Jeezy: It's time for Big Sean to put his city on, an energy filled track featuring Young Jeezy.
World Ablaze ft. James Fauntleroy: Big sean talks about experiencing death of people close to him and compares it to the world itself being on fire.
Ashley ft. Miguel: A song about Big's Ex-girlfriend Ashley. He speaks on the memories he had with her back when he was dead broke and talks about how his fame destroyed their relationship but he still loves her.
All Figured Out: Sean talks about what's really important in his life and what he's been through and all the times in his life he thought he had life figured out.
Mula (Remix) ft.Meek Mill, 2 Chainz, and Earlly Mac: Remix of Sean's track from his Detroit mix tape talks about how important money is. " Ain't nothing more important than the mula".
Switch Up ft. Common: Big Sean and fellow G.O.O.D. music member Common talk about their material things and the fact that even though they can "switch up" these material things at any time, but they'll never change themselves.
Guap: The final track on the album featuring vocals from Kanye West. A tropical fun sounding beat, Sean declares that this ones for all his enemies that see him becoming successful right now.
Overall I really enjoyed Big Sean's album, and I'm glad he's back. I'm excited to see how he's going to step it up and top himself again with his next album.
4/5 Stars