Justin Moore: Off The Beaten Path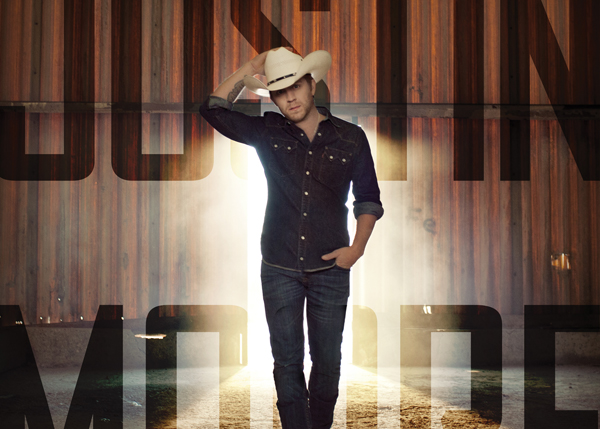 The up and coming country star from Poyen, Arkansas, Justin Moore, is back with his third full length release, "Off The Beaten Path." Like his previous record, 2011's "Outlaws Like Me," "Off The Beaten Path" has already reached number one on the US country chart and number two on the US overall chart.
First, let me say this: if you don't like country music, you probably won't enjoy this album. A lot of today's country stars incorporate other genres such as hip hop and pop into their music (see Swift, Taylor), but Moore keeps it straight southern on this one, as the title of the opening track suggests. Front to back, this album sings stories of heartache, small towns, dirt roads, and, of course, beer.
In my opinion, "Off The Beaten Path" is everything a country album should be. It has the classic southern twang one expects from a country album and is sung with a drawl that only someone born and raised in the south can produce. While this album doesn't stretch the boundaries of country music and ironically stays right on the beaten path, there is an unmistakable authenticity in every one of Moore's songs. As you listen to the album, you know the man behind the microphone is wearing a cowboy hat and living every line that he sings.
The songs all paint a picture in your head and tell their own story; there wasn't a single track I'd skip. One of my favorites was the first single off the album, "Point At You." While thematically simple, the song is upbeat with some good country guitar licks, and puts a slightly different spin on the my-girlfriend-is-my-better-half motif. Another highlight for me was "Lettin The Night Roll." This one's all about having a good time and going with the flow of things, which is a message anyone will listen to. If you could only listen to three songs on the album, I'd make "That's How I Know You Love Me" the third. Musically, I found it the most interesting. The guitar plays a palm muted arpeggio throughout the song that gives it a dreamy and wistful touch. The lyrics are about loving someone for who they are, despite their flaws. Again, nothing new here, but Moore puts a touch on it that makes one's heart swell just a little bit.  There are also two duets on the album, one with Miranda Lambert ("Old Habits") and another with Charlie Daniels ("For Some Ol' Redneck Reason.")
Simply put, if you enjoy good country music, buy this album. Justin Moore's for real and at only 29 years old, he's got nowhere to go but up, regardless of whether he stays on the beaten path or not.
4/5 Stars