West Reacts to Earthquake in Pakistan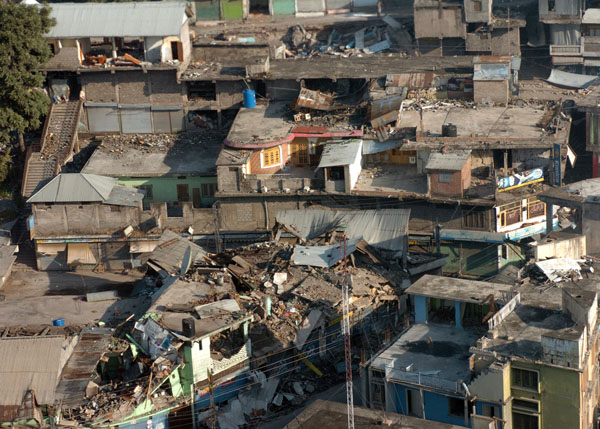 By Hafsa Wahid
September 30, 2013
Due to the earthquake that occurred in the area of Arawan on Sept. 24, the entire area in Balochistan has been reduced to rubble.
According to the BBC News, more than 300 people have died and many more have been injured as a result. The earthquake was recorded to have a magnitude of 7.7 on the Richter Scale. The vast majority of homes and roads have literally been demolished. Aid is slowly being provided to the victims, but the government of Pakistan has not played a satisfactory role in helping the victims.
"Of course the Pakistani government should help, but they are corrupt and they haven't helped those who are shot or bombed daily so I wouldn't expect them to help in this disaster," senior Fariha Waheed said.
The Express Tribune reports of the initial poor situation of Balochistan's medical centers, school, and infrastructure; thus, after the earthquake the situation has gotten worse and will take many years to rebuild.
Senior Sana Ali believes that it will take many years for the victims to recover.
"What happened in Pakistan was very tragic especially since the people already face a lot of hardships living in a place with much instability. It will take many years for them to recover from their emotional, physical, and economic losses," Ali said.
Waheed also comments on the fact that the earthquake just makes Pakistan's situation worse.
"It's sad. I mean people there are already dying and now it's just worse for them [the Pakistani's]," Waheed said.
Junior Maria Nagani who has relatives in Pakistan finds this event to be scary.
"I find stuff like this to be very scary. Its terrible being apart of something like this. Like its not really something you can prepare for, it just happens out of nowhere. Knowing about these things happening around the world really should make you realize to appreciate everything in life 'cause you don't know what's going to happen within the next minute or two," Nagani said.
Ali, however, also expresses her disappointment in the US media and the lack of its coverage of this tragic event.
"What dissapoints me even more is how the US media has been covering the tragedy. I've heard very little about the earthquake in the news, and many of my friends at school didn't even know it happened. The earthquake was pretty massive since it had a magnitude of 7.7 and severe aftershocks occurred, so I thought there would have been more coverage. I remember that the Haitian earthquake of 2010 received a lot of coverage, and it saddens me that an earthquake in Pakistan with a higher magnitude hasn't been talked about nearly as much. Their struggles are just as important as everyone else's, and they can only get help if their stories are heard. It is only right for the media to do their job and properly give attention to the tragedy and stories of those in Pakistan, " she said.