Dance Marathon runs for CROSO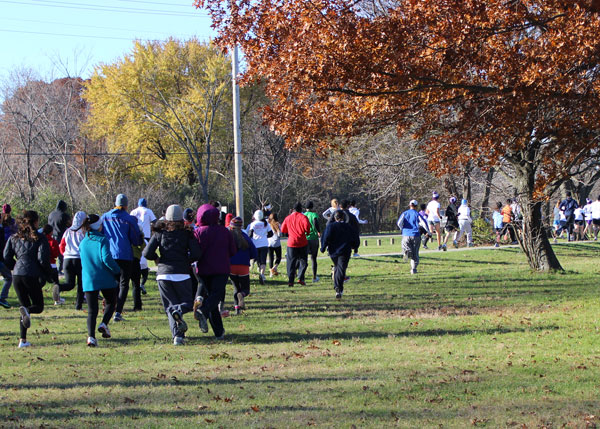 By Giovanna Zavell
November 12, 2013
Sunday, Nov. 10 at 9 am, Dance Marathon hosted a 5k run at Harms Woods to raise money for this years charity, CROSO (Child Restoration Outreach Support Organization.
Started in 2007 by Niles West alumni Molly Heineman, CROSO helps students in Uganda further their education and attend college. By attending college, these students are able to help better their communities by bringing in knowledge and advancing the community's way of life.
"Thank you to everyone for coming out this cold morning because you all are helping make a difference in our world. Not only are you running with your friends and family, but you are running for the Ugandan students," Heineman said.
The American dollar goes much farther in Uganda. Many high school seniors going off to college will pay upwards of around $30,000 tuition a year. In Uganda, it costs around $2,700 for all four years of education.
"Not many people can say that they sent a student in Uganda to college," Dance Marathon executive Emily Fishman said. "It's such a warming feeling to know that all the money raised really helps make a difference in someone's life."
Even on a brisk, early November morning, principal Jason Ness, assistant principal Kendall Griffin, director of student activities Jessica Pritzker, and dean Mark Rigby were a few Niles West icons that were in attendance.
"I love being a part of Dance Marathon," Dance Marathon executive Quinn Nguyen said. "I really like how it is totally student run, and all the money raised is raised by high school students, which is just unbelievable."