Meet Me in a Minute: Rachel Weisbecker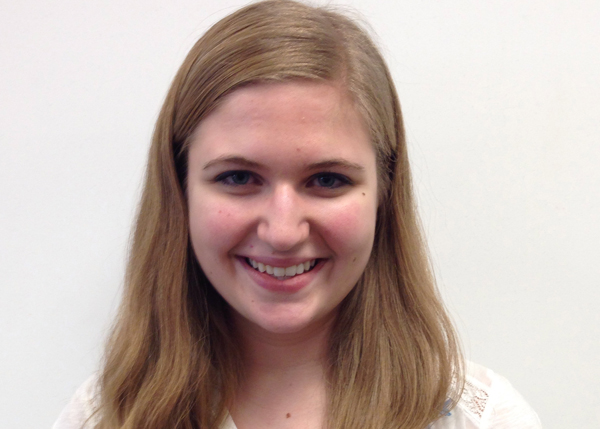 By Michelle Sproat
November 19, 2013
You may recognize her from theater, choir, or maybe even her summer job at Dairy Star, but it's safe to say that senior Rachel Weisbecker is one busy high school student.  A majority of her school year is spent doing work behind the scenes for Niles West Theatre, one of the extracurricular activities that she feels most passionately about.
Before high school began, Weisbecker did a theater program in Skokie during the summer before her 5th grade year. In this camp, she was mostly doing acting. From there her passion grew. The first performance her freshman year was "Steel Magnolias" and the "Rabbit Hole," of which combined only involved eleven cast members. Although she was only a freshman, she still went for it and auditioned for a role.
"Needless to say I didn't make it," Weisbecker said. "But I wanted to be in Niles West Theatre no matter what. So I signed up for crew."
Since then, Weisbecker has been involved with every NW Theatre production, a majority of the time doing costume design.
"It was sophomore year when I realized that costumes were my favorite aspect of theater. I feel I was best at it because it had the elements of creativity and precision. I also love the costume shop, it's such a fun place to be," she said.
In addition to her various in and out of school activities, friends are a major part of Weisbecker's life. Sitting with her at her 6th period lunch table was one of her friends, senior Kris Trivedi. When asked about his friendship with Weisbecker, the two instantly start reminiscing about their freshman year meeting in study hall room 1750.
"She's a really happy person," Trivedi said." She's very outgoing and has so many friends. She's also a very caring person and is willing to help and care for others."
When asked if she had anything else she would want Niles West to know about her, she smiled and said, "I'm a nice person, come say hi!"