Brothers Grimm Spectaculathon to Take on Classic Fairy Tales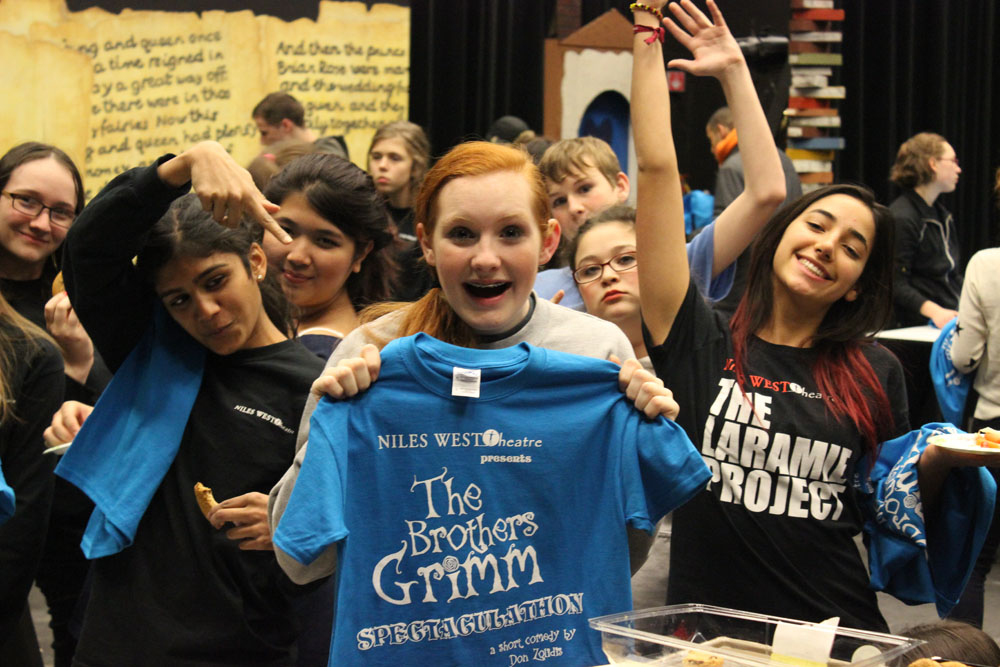 By Sarah Govis
December 13, 2013
Niles West's upcoming play, The Brothers Grimm Spectaculathon, will be showing on Friday, Dec. 13 at 4:00 p.m. and 7:00 p.m. and Saturday, Dec. 14 at 2:00 p.m. and 5:00 p.m. in the Blackbox Theatre.
The annual children's play involves 19 students portraying multiple fairy tale characters throughout the fifty minute play.
The play is a spoof on the fairy tales written years ago by the Grimm Brothers that were later taken by Disney and changed to have a happier ending.
"The Grimm Brothers wrote classic fairy tales that Disney stole and changed to be happy when they were actually really morbid. This play is 209 stories combined into one super story, and we're making fun of them. It's very fast-paced and we just make fun of classics," theatre director Andrew Sinclair said.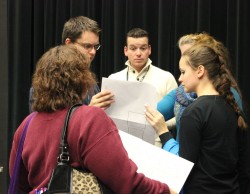 Sophomore Elisabeth Schapmann, one of the play's narrators, says the larger-than-life characters make the play much more lighthearted and enjoyable.
"You can never go wrong with fairy tales – these stories provide huge, over-the-top characters that actors can really have some fun with," Schapmann said.
Many actors said they like this play because it symbolizes the unity of all the students who participate in theatre.
"The opening act shows all the characters on stage – there are no leads. It symbolizes how all of us are together," senior Surdeep Chauhan said.
Video by Katrina Nickell