Niles West First Combined Orchestra and Choir Holiday Concert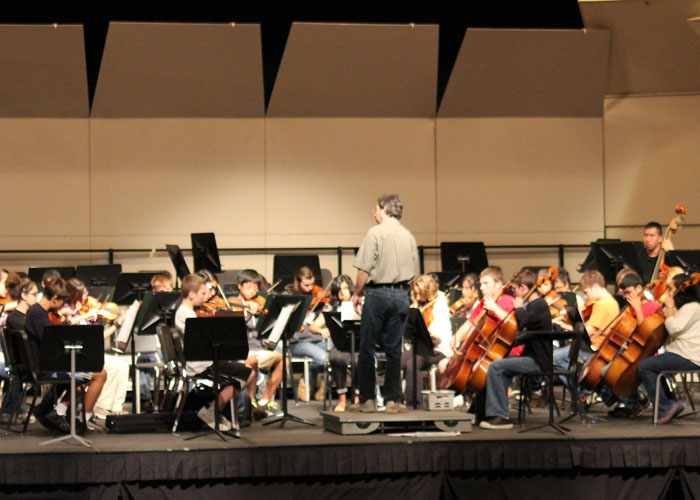 By Giovanna Zavell
December 13, 2013
Sunday, Dec. 15 at 3 p.m. in the auditorium, the Niles West orchestra and choir will be putting on a combined holiday concert event for the first time.
This free to the public concert will include combined numbers such as "Gloria" by Mozart, "Let There Be Peace on Earth" arranged by Bob Hirsch, and "O Mio Babbino Caro" by Puccini.
"We [the choir] have never song with the orchestra before, but I am really looking forward to it because the string instruments and the students voices blend well together," choir director Amy Branahl said.
Students from the orchestra and choir are excited for this new twist on their concerts that are normally done individually.
"I'm definitely looking forward to it because we have never done this before so it will be something new and exciting," senior viola player Grace Ryan said.
Singer Victoria Ogunro says she is a little worried because it is something that she is not used too, but still looking forward to the outcome.
"I'm just not used to singing with an orchestra, but I think it will definitely be interesting to see how the audience reacts," Ogunro said.