Get to Know the Junior & Senior Class Poets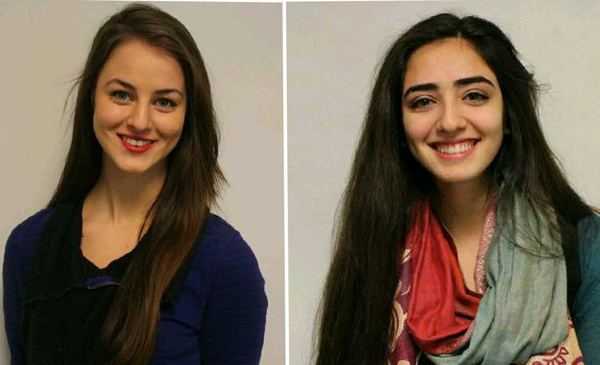 By Giovanna Zavell
January 8, 2014
Hang on for a minute...we're trying to find some more stories you might like.
The class poet is picked from a group of students who all submitted their work to represent their class on graduation day. With an original poem, a class poet will recite their poem to their graduating class and their families, reflecting their time as a wolf.
"I never submitted my poems until this year," senior class poet Alyssa Guzman said.
"I submitted my poems this year, in hopes that I will be chosen next year as class poet for my graduating class," junior class poet Stephanie Nahhas said.
English teacher Dana DesJardins, along with a panel of other English teachers review each students' submitted poems, and chose each class poet from there.
"I'm really excited that I was chosen for junior class poet because this gives me an opportunity to have my writings heard," Nahhas said. "I participate in poetry slam, and I really love it. Writing poetry gives me the ability to express my emotions through words and performance."
"For me, this opportunity means more than just being the class poet," Guzman said. "Neither of my parents have attended a high school graduation ceremony, so this will be their first one. I'm also graduating from the high school they went to. Being able to tell them that I will be standing on stage reciting my poem will be something very special to me and them."
The senior class poem has to be written about the class as a whole, something that all students can relate to; the memories that were made and will be missed, the people you were surrounded by for four years, and the person you were and what you will soon become. The poem will then be put into the graduation pamphlet for students to keep and reread whenever they want.
"I have terrible stage fright. I get all shaky and sweaty. Because it's my graduation, I'm also hoping that I will be able to get through reciting the poem without crying," Guzman said.