Constante, Song Lead in Pie-in-the-Face Voting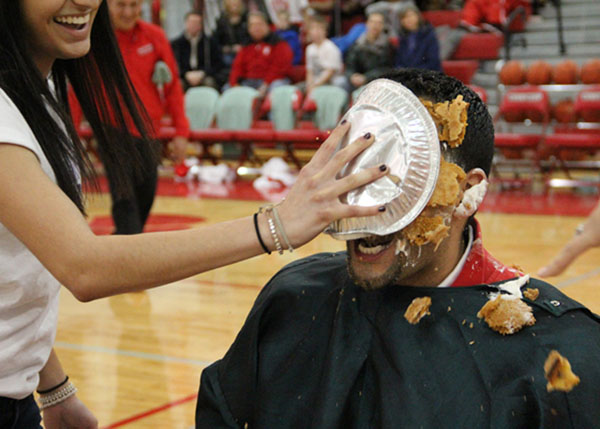 By Shameer Riaz
January 30, 2014
Throughout the week, students can vote for their favorite teacher that they would like to see take a pie in their face. Voting will take place during all lunch periods. The winner of the vote will take a pie in their face at halftime of the Boys Varsity game this Friday.
The male candidates for the vote are principal Jason Ness, assistant principal Mark Rigby, main office clerk Richard Costante, science teacher Michael Nocella, social studies teacher John Przekota and counselor Mitch Stern.

The female options to vote for are math Instructor Katie Odell, math teacher Kathie Kajmowicz, dean Amy Tucker, PE teacher Teri Langston, PE Teacher Nicole Reynolds, math teacher Esther Song and applied science teacher Lisa Dunham.
According to Odell, the male and female teacher who wins the vote that raises the most money gets a pie in their face and 100% of the proceeds will go to Relay for Life.
"After Day one of the competition, Costante leads the male pack with Rigby not too far behind.  Ms. Song leads for the ladies with Kajmowicz for a close second," Odell said.