Q&A with the Indo-Pak Club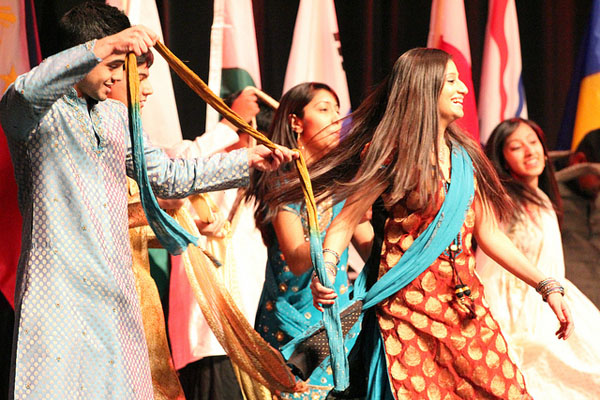 The Niles West News interviewed seniors Anisha Mannancheril, Anshil Jose, Mukti Bulsara, and juniors Minn Mani and Sonali Soni to learn more about the Indian and Pakistani culture.
NWN: What are you most proud of about your culture?
Indo-Pak: I'm going to have to say, I'm most proud of the Indian family unit. In our culture, family is so important. We eat together, we pray together, we do everything together. Sometimes in India, even after someone gets married, they still live with their parents in the home they grew up in.
NWN: What is the least favorite thing about your culture?
Indo-Pak: One thing that I don't like about the culture is all the stereotypes that people assume about all Indians. For example, many people assume that all Indians or Pakistanis all practice the same religion. In reality, there are a variety of religions practiced all of India and Pakistan. Some of the names that come with the culture are "fobs", "browns", etc. Although it may not be offensive to everyone, I feel like people don't know what it means to really call a person. They assume that having an accent or being Indian in general would make you a fob, which isn't the case. Finally, after the movie "Slumdog Millionaire" came out, a lot of people came up to me asking if that's what my parent's home in India looked like. I don't think they understood that that was the slums and poverty areas in India. I mean, the list of stereotypes that I heard of can go on forever. It doesn't bother me so much as it does others I am sure. I just hope to one day clear up some of the stereotypes about our culture. Despite all the stereotypes, I can say that I am proud to be an Indian.
NWN: What is your favorite meal?
Indo-Pak: My favorite meal is definitely rice, or chor. I can't remember going a single day without having rice. Actually, I don't think I know a single Indian family who doesn't have chor at least once a day. [Also] Biriyani because it is combined with the perfect amount of spice, the perfect amount of ingredients which make the gorgeous dark yellow/orange color. It makes my mouth water just thinking about it.
NWN: What is the most important holiday/tradition?
Indo-Pak: There's actually a couple of holidays we consider really important. There's Diwali, also known as The Festival of Lights, Christmas, Navratri, which is Garba season, Indian Independence Day, Eid, and Holi. Indo-Pak club was even actually thinking about having our own Holi celebration at Niles West during one of the meetings.
NWN: What is your favorite aspect of the culture?
Indo-Pak: I am most proud of all the different kinds of traditional clothing. I don't think I can ever get tired of them. You can get any color, and unique design on one outfit. [Also] being Indian is awesome because you instantly become part of a very unique culture. You have all those cousins you never heard of, You've got so much good food, and you've got my man Mohandas Gandhi to back up whatever others have to say about you.