International Food Recipes: Italian Food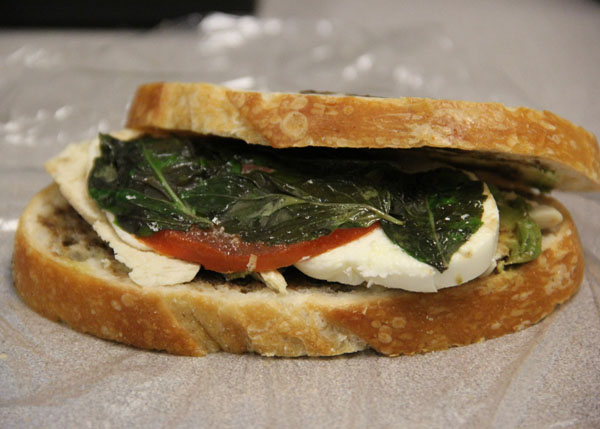 Hang on for a minute...we're trying to find some more stories you might like.
Editor's Note: This is the fourth in a series of five stories we will be running about cultural dish recipes. 
Being one of the most popular food sources, Italy has dominated America's food chain with pasta, pizza, and sandwiches. One common sandwich is Chicken Caprese.
Ingredients (one serving)
Two slices sour dough bread
Eight basil leaves
One slice of mozzarella cheese
Two slices of tomatoes
One table spoon of balsamic vinegar
One table spoon of olive oil
One slice of chicken breast (optional)
Two slices of avocado (optional)
Procedure
Mix together the balsamic vinegar and olive oil
Spread the mixture on the two slices of bread
Takes the seeds out of tomatoes
Stack the chicken avocado, basil and mozzarella on top of one of the slices of bread and close it with one slice