Students React to Flappy Bird Cancellation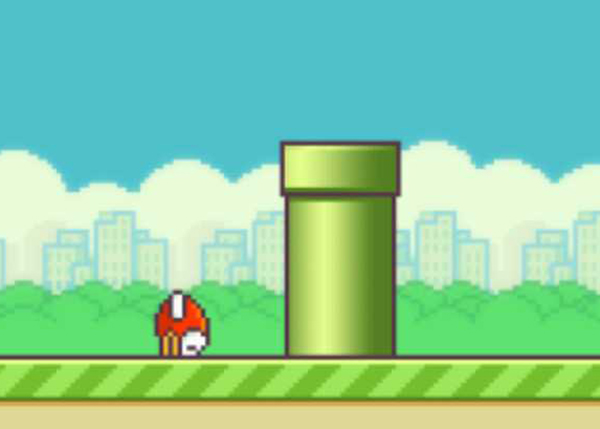 By Gabrielle Abesamis
February 11, 2014
Niles West Students are mainly unhappy, due to the fact Flappy Bird creator Dong Nguyen decided to pull his app out of the Apple App Store and Google Play.
As reported by USA Today, the press was the main reason the creator pulled the app out of mobile stores.
Students' initial reaction involved grieving for the loss of the app on their phones, but in reality, those who have already downloaded the game will continue to have it on their phone unless they choose to delete it themselves.
"No," said senior Nathan Anderson. "This can't be happening."
"I still need to beat all my friends high score," senior Samantha Lariosa said. "It's not fair."
Some students are indifferent to the change.
"I just play to beat my friends'  high score. Well, I kind of suck at it so I don't get frustrated," Mussa Siddique said.
"I played it once and threw my phone against the wall," Jocelyn Rodriguez said.
Senior Valerie Aich who previously tweeted "#StopFlappyBird2014," is happy about the creators change in heart.
"I saw something on Tumblr, it may be invalid, but apparently someone killed their brother over it. I'm glad it's being removed. It brought and sparked a few fight between my relationship with my boyfriend," Aich said.
For those who haven't had the chance to download the app or regrets deleting it, the Apple Apps store has games called "Flappy Birdie" and "Flappy Bee" that are somewhat similar to the infamous game.