Breaking News: Poetry Out Loud Winners Announced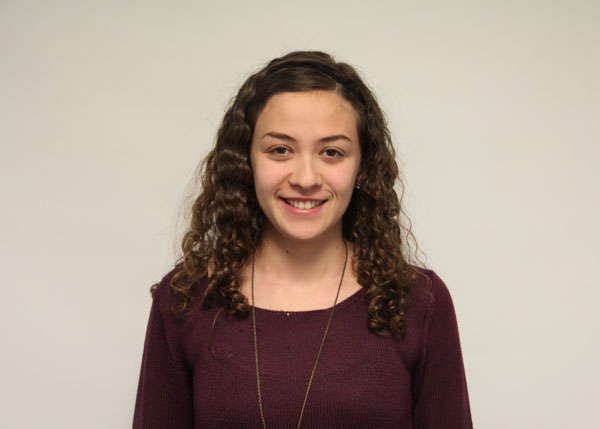 By Kelsey Ledford
February 13, 2014
In the school wide Poetry Out Loud competition yesterday, sophomore Elissa Hoffman won, whereas freshman Asma Akram was the runner up. Sophomore Kate Silber was in fifth place, freshman Chester Beck in fourth place,  and sophomore Thea Gonzales in third.
"I love poetry. I think it's a great way to communicate. I believe everyone should participate because it's fun," Gonzales said. It feels amazing knowing that I was in the same room as all of those talented people. As a poet and as a person, I think Poetry Out Loud really opens a person's mind up to all of the amazing things someone can do by just taking a chance," Gonzalez said. "Niles West continues to teach me that there are so many opportunities in the world if you rest reach out and say 'yes' to them."
The students  who performed yesterday were chosen from the round of semi-finals held last Friday, February 7. For the finals, they had to memorize and recite a new poem along with their original poem from the semi-finals.
Poetry Out Loud winner Hoffman read "Dirge in Woods" by George Meredith. Hoffman was in English teacher Sharon Swanson's class which led her to take part in the competition.
"It actually started out because I'm in Ms. Swanson's class and the whole class had to try and the class voted for their favorites.  Fortunately, I was voted. I have never done poetry before, but i'm in theater and I love acting, so I really enjoy poetry."
Hoffman will advance to the regional competition. If she wins at the state competition, she will continue on to the national competition held in Washington D.C.