Schoolboy Q: Oxymoron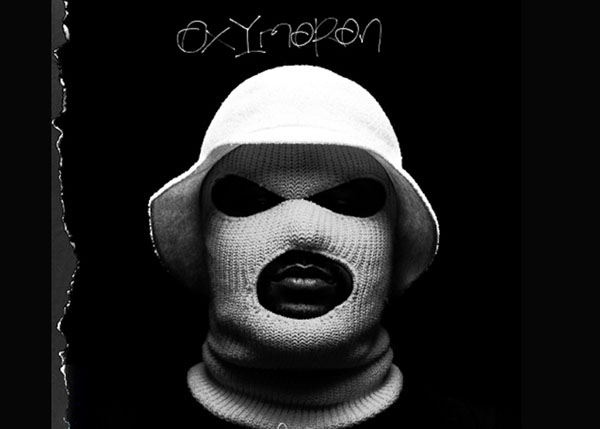 By Ben Henry
March 3, 2014
Schoolboy Q is a 28 year old rapper from South Central, Los Angeles. He grew up on Figueroa street and is a self proclaimed Hoover Street Crip. His past experiences with gang banging and selling Oxycontin is a heavy subject in his music also influencing his album title "Oxymoron". He's a part of the Top Dawg Entertainment rap group also known as TDE, currently made famous by the crew's front runner and one of the most popular young rap artist of today, Kendrick Lamar. Kendrick Lamar's debut album "Good Kid M.a.a.d" city had a lot of buzz and was acclaimed as a classic by many of its critics when it first came out. Q has been quoted since then saying his debut album Oxymoron has to be as good or better than Kendrick's. As a fan of both of these artist I did go into this album with high expectations from Q.
Gangsta: Schoolboy opens up with a high energy melodic anthem for him and his gangster lifestyle. He talks about how his younger days being a crip and how his grandmother showed him his first gun. He reminds me a lot of 50 cent with this.
Los Awesome ft. Jay Rock: An interesting Neptunes era type beat from Pharell. Jay rock delivers an aggressive verse speaking on his own experience in the streets. An interesting interlude to close out the song.
Collard Greens: One of the album's first singles featuring TDE front runner Kendrick Lamar who delivers part of his impressive verse in Spanish. Kendrick and Schoolboy speak on their current lifestyle and how they're having fun with everything.
What They Want ft. 2 Chainz: Schoolboy gets extremely aggressive personifying the gang banger side of his persona. 2 Chainz gets creative with his metaphors and delivers a great verse.
Hoover Street: Schoolboy grew up in the rough area of South Central Los Angeles and was a Hoover Crip. He talks about his mindset as an adolescent age 16 to 21 when he was most active. He talks about labeling himself a so called "real n***a" due to this lifestyle and the song makes you question what that term really means. He speaks on some really negative environments and situations he's put in growing up having to rob people just to make money to survive, his uncle stealing money from his family, and roaches in his cereal.
Studio ft BJ The Chicago Kid: An unexpected twist from Q with a song for the ladies. He's in the studio trying to work but his mind is elsewhere on a certain female.
Prescription/Oxymoron: Schoolboy Q speaks on being addicted to different painkillers for two years of his life. He was so heavily under the influence that his own daughter couldn't get to him. On the second half of the song Q talks about how ironically he was a drug dealer selling Oxycontin at one point.
The Purge ft. Tyler the Creator and Kurupt: Three different representatives of different sub genres of west coast hip-hop come together for this lyrical crazy track.
Blind Threats ft Raekwon: Q talks to god and asks him to help him make it out of the hood while also doubting his existence/credibility.
Hell Of A Night: A real turn up party song. School wants to live it all up in one night.
Break The Bank: One of my favorite songs off the album Q reminisces about how his younger days went and how now he's finally making real money. It had a nice beat with a really chill flow.
Man Of the Year: Schoolboy proclaims himself man of the year and wants everyone to party with him. It's a feel good banger.
His and Her Fiend: Schoolboy raps from the perspective of a oxycontin pill. SZA is the user of said pill and the relationship between the two plays out.
Grooveline pt.2 ft Suga Free: A smooth song with a real old school almost southern vibe. Schoolboy raps the story of a pimp from around his block.
F*** LA: Outro to Q's oxymoron album. He talks about how he personifies his hometown of LA.
Overall I'd give Schoolboy Q a 4 out of 5 stars. From the perspective of trying to surpass Kendrick, I was a little disappointed but this project is still way better than what most artist are putting out today.