Pi Day to be Held Today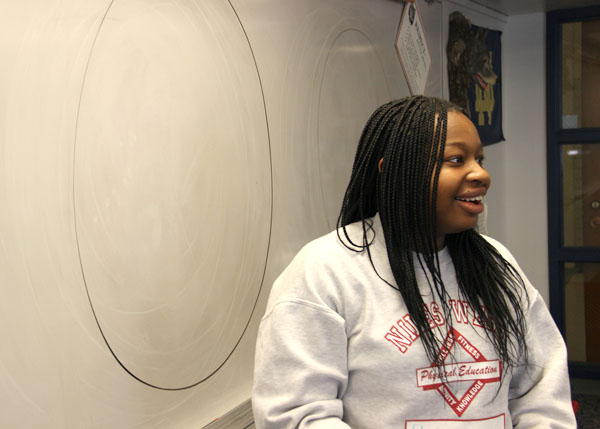 By Sarah Govis
March 13, 2014
Hang on for a minute...we're trying to find some more stories you might like.
Math teachers at Niles West will be participating in Pi Day on Mar. 14 to celebrate the date's similarity to the numerical value of pi.
Teachers will be choosing different ways to celebrate the day for each of their classes, but all teachers will be holding circle drawing contests with their students.
"We're going to have a circle drawing contest. We'll decide as a class who has the best and they'll compete with other classes' winners," math instructor Amir Ali said.
The winners from each class will advance to the next round until there are only two people left.
"In my classes, we will have a bracket style circle drawing tournament.  Students will be matched up and draw their best circles on the whiteboard.  The class will vote on who gets to advance to the next round.  Prizes will be awarded to the circle drawing champion and the runner-up," math instructor John Vana said.