Variety Show Auditions: Take Two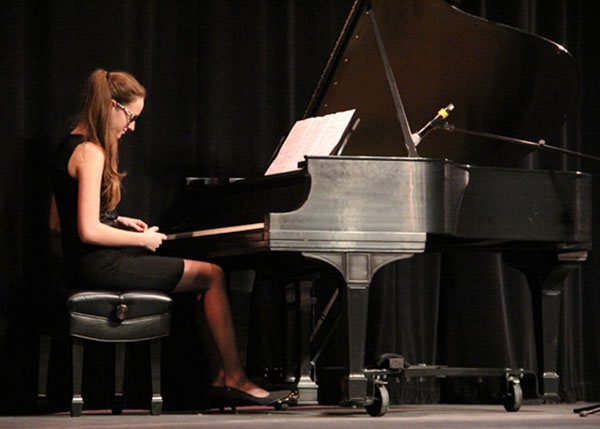 The second round of Variety Show auditions are scheduled to be held Tuesday, Mar. 18 at 3:30 p.m. in the choir room.
Not enough students tried out last month during the original auditions, forcing organizers to postpone the show. Two faculty judges will critique the auditions: Amy Branahl and Patti Ford. There will also be two student judges from Dance Marathon: senior Kyle McCaffrey  and junior Cassie Bergman.
"What we look for are people who are able to present themselves well in front of an audience and show us what they got," McCaffrey said.
"We hope we will have a great turn out at auditions with a lot of variety in the acts! We are looking for originality, fun, confidence, and school spirit," Ford said.
Junior Nishat Fatima encourages students to audition.
"If the student wants to display their talent then this is a great opportunity for them," she said.
According to McCaffrey, all the proceeds made from the Variety Show will go to this year's Dance Marathon charity, CROSO (Child Restoration Outreach Support Organization).
"It's an organization started by a Niles West alum named Molly Heinemen that helps students in Uganda pay for college," he explained.