Breaking News: Busses Mandatory for Prom 2014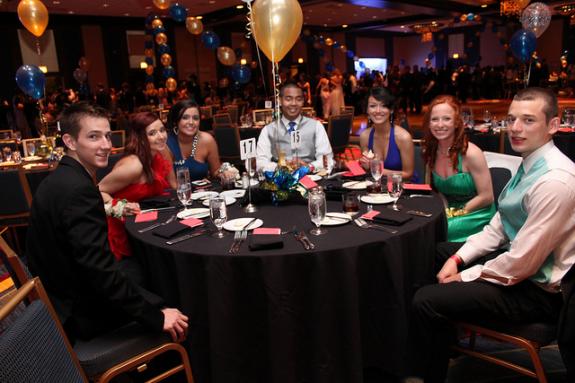 By Alyssa Guzman
March 19, 2014
Yesterday, an email was sent out regarding prom registration and information. Attached was a packet regarding prom tickets, seating, music, and most importantly, prom transportation.
The administration has decided that coach busses will be provided at no additional cost to the students, and that it is mandatory for all students to take the busses to and from prom.
According to Assistant Principal Mark Rigby, lots of other schools have also implemented the bus policy. Though safety is one of the primary concerns, another concern is cost.
"Another important reason that I don't think kids think about all the time is the cost of prom. We pay for it, we pay for the busses. Prom already is expensive — I mean it's 80 dollars a ticket just to go — and then the pressure to rent a limousine, and to do all that stuff. The cost becomes prohibitive, and a lot of kids can't attend," he said. "We want to make sure people are safe, but we're trying to cut down the cost. We want to make it a nice evening for everybody where everybody can enjoy, and have a nice formal dinner, and have a great time, but also we want as many people to come as they can."
Most students, however, are interpreting this new policy as a punishment.
"I don't think it makes sense to punish our whole class for the mistakes of a few people," senior Quin Siegel said.
Senior Esteban Gavilanez agrees with Siegel.
"Why should some students ruin it for the rest of the people who want to go and be responsible?" He asked.
Rigby has made it clear that unlike last year, the busses this year are not a punishment.
"It's not about a punishment. It's about something that we've been talking about for a long time. There was a concern last year for a variety of reasons, but I will say that bussing to prom has become almost commonplace at a lot of schools, and it's something that we've decided to do now to limit the cost and to keep everybody safe," Rigby said.
Despite the fact that students are not being punished, they are still upset about the new policy.
"I think it's a buzz kill because we want to be with our friends, and being bussed to prom like little children is a bad way to end the year. Especially since we are graduating from high school and not junior high," senior Maria Pfaffinger said.
Senior Haley Mahoney-Muno agrees with Pfaffinger's claim that students should be treated as adults.
"I know that students have plans for after prom, and most of us are 18 so we should be able to decide what way of transportation to take there and back," she said. "As long as students choose to act responsibly, it shouldn't be a big deal."