Breaking News: T-Bay to Take Place This Week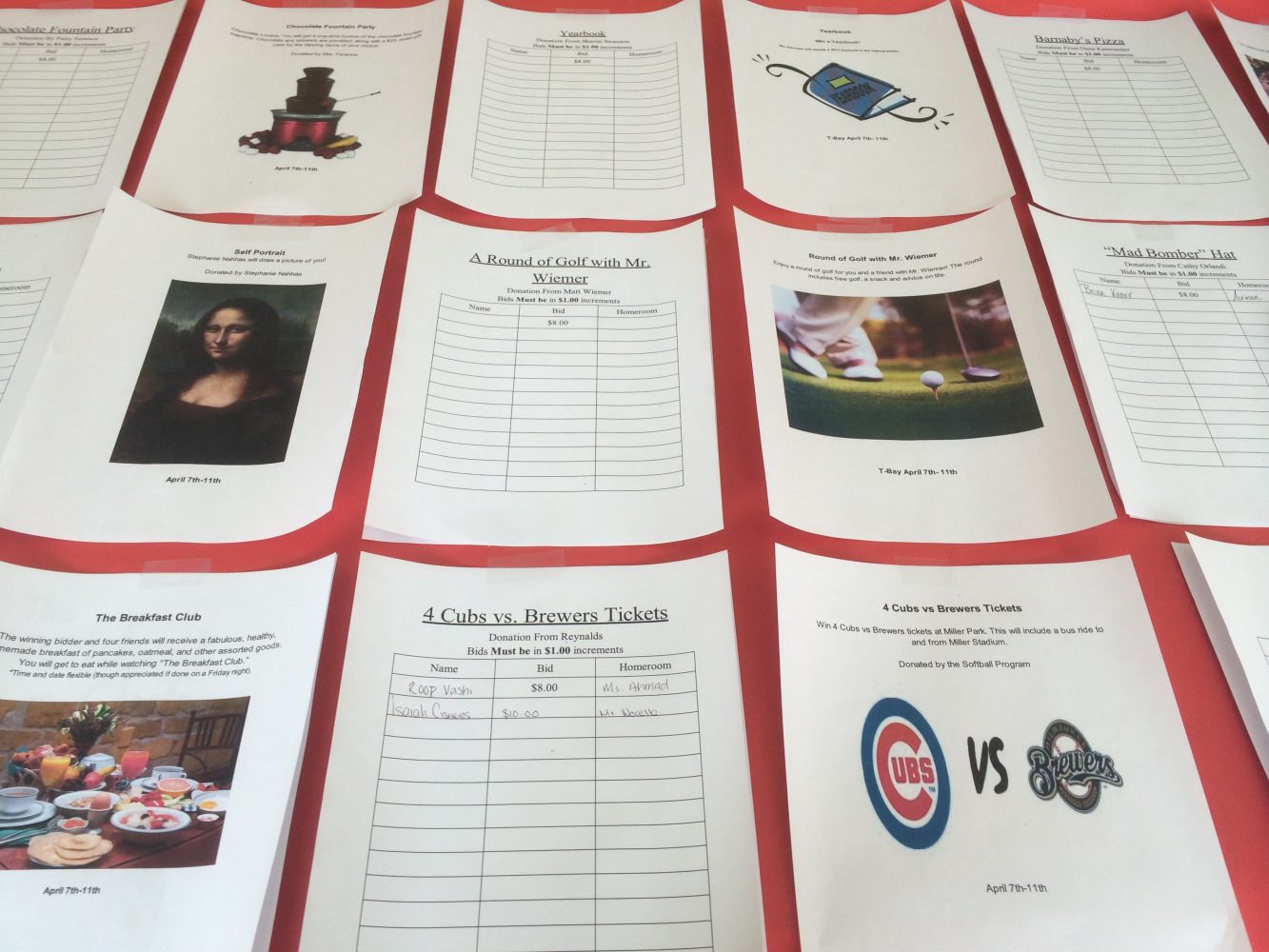 By Gabrielle Abesamis
April 7, 2014
In an effort to fundraise for Dance Marathon, the committee has set up a series of opportunities and items for sale through written auction.
Throughout the week, Dance Marathon members will manage tables with sign up auction sheets outside of the cafeteria. An AMC movie gift card, a Vera Bradley bag, Indian cooking lessons, L.L. Bean gear, Cubs tickets, a parking pass, a gift card to Heavenly Massage, a round of golf with Mr. Weimer,  two pizzas from Barnaby's, a Darden gift card, a portrait by Stephanie Nahhas, passes to the Morton Arboretum, a signed copy of Divergent, ACT tutoring, batting lessons, and so much more will be available for bidding.
Some students believe in chance and support Dance Marathon.
"I like the Cubs and it's an accessible to get tickets. I bid every year, and once my older sister got a free parking pass,"  senior Valerie Fung said.
"I heard Ms. Heintzelman's cupcakes were really good. I'm definitely going to go for the food," senior Taylor Genis said.
Bidding starts at $8.