Teachers to be Honored During You Make A Difference Breakfast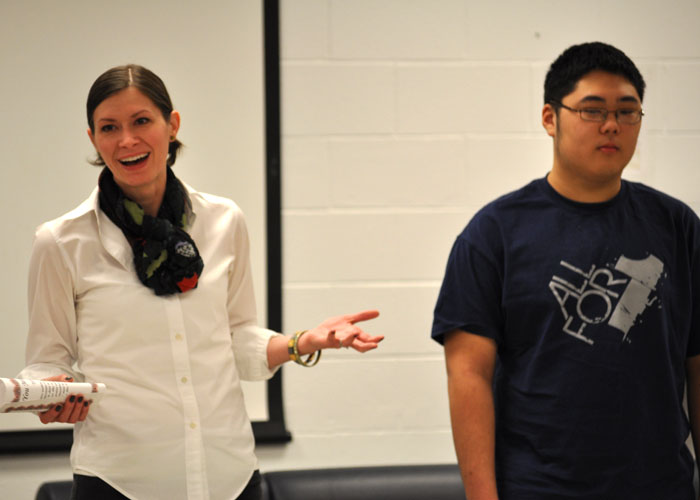 By Rand Jassar
April 29, 2014
The You Make a Difference breakfast will be held on Wednesday, April 30 at 7:30 a.m. in the Student Commons.
The purpose of the event is to give students the opportunity to acknowledge a faculty or staff member for making a difference in their academic or personal life.
"I think [this event] is really important because it allows teachers and students to bond on other levels and have an opportunity to express their views on the teachers, so people can know that in ways this school has pretty good people in it," sophomore Zuzanna Ciesla said.
English teacher Dena Lichterman is flattered to be nominated for this award.
"I was touched by the recognition," she said. "Students have so many teachers that they could nominate, so for one of my students to acknowledge me in this way means a lot to me.  It also shows how lovely my students are."
Sophomore Justina Jude explains why she took part in this event.
"I nominated my English teacher, Mrs. Swanson. I think her reputation kind of speaks for her, but there's a lot more to her than harsh grades and strict expectations," she said. "Swanson respects us as people as well as students. I think that should be recognized. I nominated my teacher because I think it's good for her to be recognized for being a great teacher."