Boys Gymnastics Wins Conference; Batista Wins Coach of the Year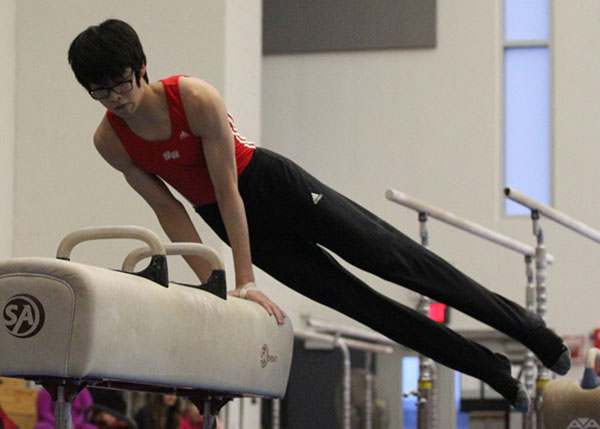 By Vinny Kabat
May 7, 2014
Hang on for a minute...we're trying to find some more stories you might like.
The Niles West boys gymnastics team claimed the conference title on Thursday, May 1 for the first time since 1990.
The team scored a season high 153.15, which was the fourth highest score in all of Illinois High School Gymnastics this year. It was a remarkable meet for a large handful of Niles West gymnasts.  Sophomore Dalai Jamiyankhuu, who took first place on nearly every event and won the all around, helped lead the team to victory. Senior Captain Harris Khan took second place on High Bar, fourth on Parallel bars, 5th on floor and third on vault; senior Paul Dugo won the vault with a score of 8.95 and took 4th place on rings; Sophomore David Thai finished in third place on rings;  Senior Ryan Tang took second on pommel horse and Senior Timmy La claimed 4th on Pommel horse.
Coach Adrian Batista also had a very rewarding meet– on top of coaching the boys to a CSL conference championship, he was awarded CSL coach of the year.
"I am very proud of our team,"said Batista. " They came into the conference meet undefeated and everyone was trying to beat us. They stepped up to the challenge and won decisively. This showed a great amount of effort, concentration and drive to succeed. I am very impressed with their composure and ability to stay calm and do what they train to do," he added. "This is a great accomplishment and they truly deserve this title."
The team will be going to Lyon's township this Friday, May 9th, to compete in and with hopes of qualifying both the team and individuals to the state meet on May 16th and 17th– a feat that Batista said will be "extremely difficult and competitive."