Making it Rain Billions: One Swipe at a Time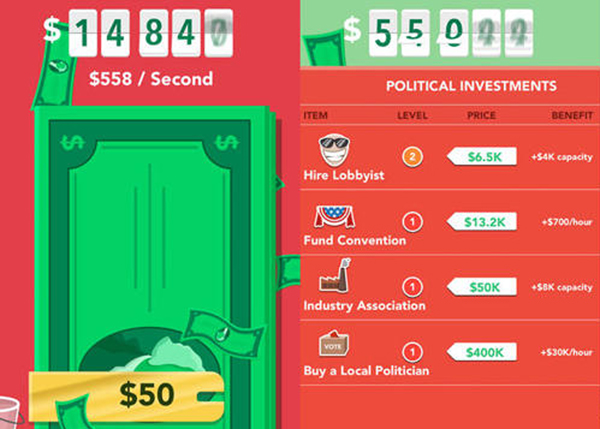 You may have seen people walking through the hallways in school with their heads buried in their phone and swiping the screen like a mad man. The reason for this is a highly addictive, no escape app called "Make It Rain." The way the game works is the gamer flicks dollars, "making it rain" which adds up to your grand total amount.
Senior Patrick Corlaciu enjoys the game because, "it is fun to watch your money grow and invest it." He also believes it is the "number one game on the app store and all of my friends play it. The reason for playing it is to compare your high score and try to beat your friends. People love it because of the simplicity and how it requires no skill."
The purpose of the game is to make as much money as you can. There are two extreme views to the game. One being that it is the stupidest app out there, and the other is that it is a way of life. I recently tried the game out and even though it is pointless, given the hours I have invested in swiping my thumbs ridiculously wasting my life, I cannot stop. This is the case with many other players. My advice to people curious about the game is that if you are willing to give up hours of your time to workout your thumbs and "throw stacks" go for it. However, if you don't want an obsession for the next week, I would not get started at all.
Some of the reasons people like Freshman Venus Bahary  enjoy this game is because it is "fun, addicting and makes me feel gangster." On the contrary, "Make it Rain drains my battery life really fast."
My final words of wisdom about this app are to make trillions of money that means zero in real life and feel good about yourself and the accomplishment, or don't waste the time and effort on a pointless, but mind-blowing addictive game.