Where are You Going?: Northwestern University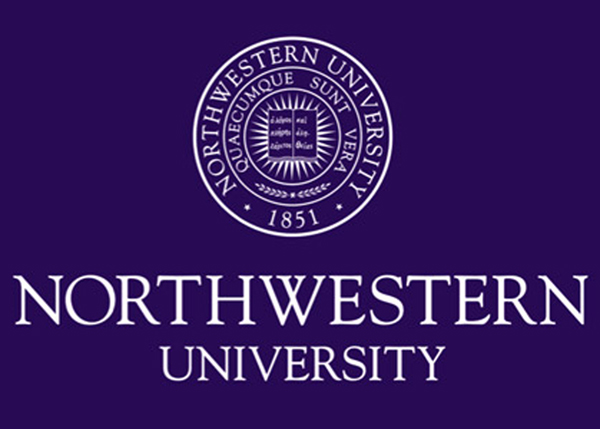 By Gabrielle Abesamis
June 2, 2014
If it's one thing Illinois is known for, it's the accomplised institutions.
NWN: What is your GPA and ACT score?
Conis: My unweighted GPA is a 3.98 and a 34 ACT composite score.
Dang: My unweigted GPA is a 3.9 and my composite ACT score is a 33.
Traisman: I got a 34 on the ACT and my unweighted GPA is a 3.62.
Vo: I got a composite score 32 and my unweighted GPA is a 3.8.
NWN: What program did you get into?
Conis: I'm currently undecided, but was admitted to Weinberg.
Dang: I will be majoring in economics under the Weinberg College of Arts and Sciences.
Traisman: I got into the Weinberg College of Arts and Sciences . I applied as an environmental science major, but I'm not sure if that will change once I take some classes there. I also hope to get a double major or minor in dance.
Vo: I got into Weinberg for  Bio Chemistry
NWN: What types of clubs and activities were you involved in?
Conis: I'm involved in Math team, Greek club, Lit Center tutoring, Freshman Mentoring, WHO club, Spanish Honor Society, chemistry club, NAMES assembly leader, Dance Marathon, and WYSE.
Dang: I'm involved in H20, National Honor Society, Freshman Mentoring, Literacy Center tutoring, Relay for Life and WYSE. I also had an internship with a Christian merchandise company called Movement121.
Traisman: I was a member of cross country, chemistry club, band, Pop N Rock, choir, book club, and volunteering at the Lincolnwood Public Library.
Vo: book club, riot, homeroom mentor, nhs, shs, and orchesis
NWN: What do you think helped your acceptance the most?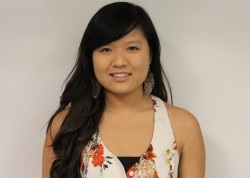 Conis: I think the combination of my scores, grades, and clubs most helped my admission.
Dang: I think the combination of my grades and leadership roles in my extracurricular activities helped the most.
Traisman: I think I was able to show the admissions department that I work hard to do well in school and that I participate in a variety of activities. They seem to look for well rounded applicants. The strongest parts of my application were probably the resume and scientific abstract I sent that aren't even required to apply. I had a lot of success with STEM, so I think Northwestern appreciated that I wanted to continue doing research as an undergraduate student.
Vo: It was definitely my essay. People assume that i got like straight A's and a 36 on my act to get in, and I was president of like 10 clubs and volunteered in Haiti or something. But really, my grades and activities aren't all that special and I don't think that was the factor that made me stood out against the other applicants. I definitely think it was because of my essay. I spent a long time researching about nu's faculty and their extra curricular programs for dance and scientific research, and that's what I wrote about. I guess they saw that dedication through my essay.
NWN: Have you visited the campus prior to being admitted?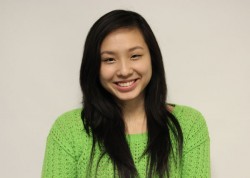 Conis: Yes, last summer I had been on a formal tour, and prior to that I had visited multiple times.
Dang: I took a class about global problems and justice over the summer.
Traisman: I visited Northwestern for a campus tour, and I went to information sessions about the university and the Weinberg College of Arts and Sciences.I visited during my junior year, but one of the information sessions was this fall.
Vo: Not really, haha. NuUhas always been a dream school of my parents and I. My dad would always drive me past there as a kid and kinda implant in me that i should go there when I'm older. so it was like the first college I ever knew of when I was little. but i didn't go on an official campus tour until after I applied.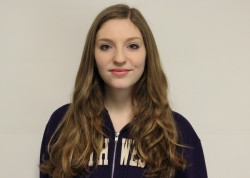 NWN: What advice do you have for prospective Northwestern students?
Conis: Of course, keep your grades up, and make sure you're involved in extracurriculars that interest you. Also, do your research about NU before writing your essay.
Dang: Definitely do what you love in high school and make the most of it. By now, competitive colleges know which activities are just for application stacking and which ones you are actually interested in.
Traisman: My advice would be to be yourself. There's no magic formula of test scores and extracurriculars that will get you into any given university, so just show them what you're passionate about and what you're good at. If Northwestern is your dream school, then by all means tell them that; just make sure that you also tell the school why you are their dream student. Don't be afraid to brag a little bit! And if you know Northwestern is your top choice, I recommend applying early decision. Not only can you get the stressful decision out of the way, but you are also showing the university how committed you are to their school.
Vo: Well in addition to staying on top of your academics, find a passion in high school! join a club for your passion and if there isn't one, make one. northwestern is so big on activities because they want applicants that are well rounded and are talented in other aspects other than school. they know all of their applicants are smart and qualified for the school, so you have to show them there's more to you than just your grades and scores. definitely write your essay on the hobbies/passions you want to pursue in college!